The English Premier League kicks off this Saturday, and Pinnacle is celebrating the new season in style.
The online sportsbook recognizes the demand for the Premier League by giving the avid sports bettors and football fans a chance to win two tickets to any game of their choice during the 2016/2017 season of the EPL.
The 'Bet & Score Premier League VIP Tickets' competition officially opened on Aug. 10 and will run until Aug. 28. This gives bettors ample time to enter the competition and go on a trip for two with VIP tickets.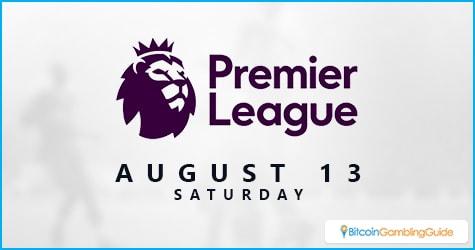 Interested bettors who wish to join must simply place a $20 bet on any of their preferred EPL game during the promotional period. Every $20 bet place on the EPL matches earns a player one entry to the prize draw. Therefore, the more $20 bet placed, the higher the chances of getting the two VIP tickets.
Harry Lang, Marketing Director of Pinnacle, said:
"We know how important the new football season can be for Pinnacle's bettors so we wanted to kick it off in style with our 'Bet & Score' completion. By giving one of our customers the chance to win an all-expenses paid trip to an EPL match of their choice Pinnacle is offering even more value than usual".
Other than meeting the required bet amount, interested bettors must have a verified Pinnacle account to successfully join the 'Bet & Score' promo. The same account should also be accessed on Sunday, Aug. 28.
'Bet & Score' prizes
The lucky sports bettor to win the prize will not only enjoy the Pinnacle VIP tickets, they will also be treated to a two-night stay in a twin room accommodation in a four-star hotel. Additional $1,000 prize money will be given to the winners for spending money and to help cover the air fares.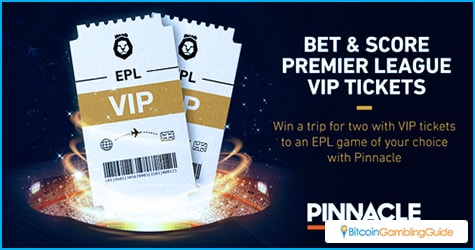 The 'Bet & Score' promo winner will be selected by midday on Wednesday, Aug. 31.
Pinnacle, which is one of the popular online sportsbooks today, recently had major overhaul, including its branding and website design. It rebranded from Pinnacle Sports to Pinnacle and improved the user experience and designs of their website.
Pinnacle's 'Bet & Score Premier League VIP Tickets' joins the other English Premier League promotions to mark the opening this weekend.
---
Originally posted on Pinnacle Launches 'Bet & Score' Competition to Celebrate Premiership Kick Off