In a surprising move, Pinnacle Sports has just rebranded itself as "Pinnacle." This is part-and-parcel of the many changes that have been happening with the sports betting company since last year. One of the world's biggest online sportsbook, Pinnacle Sports has been in the online gambling business since 1998. Primarily a sportsbook, it has managed to slowly spread into other types of online gambling like online casinos.
With a more general brand name, Pinnacle will not be limited to being perceived as a sportsbook. This is important if it hopes to expand. The online sports betting industry may earn millions, but that is just a small percentage of the pie. Having a market presence in other online betting options can only benefit a gambling site.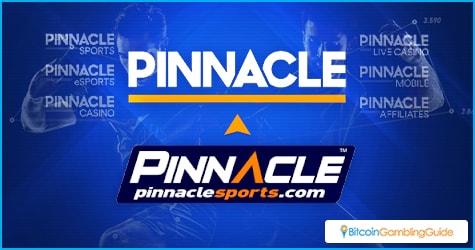 This rebranding allows for a more aggressive expansion into other gambling opportunities. Pinnacle's higher-ups, especially CEO Paris Smith, are conscious of this and mentioned it as one of the reasons for the change.
Smith was quoted saying that rebranding is part of the evolution process, and the idea of changing its image became an opportunity too hard to pass up with the availability of the Pinnacle.com domain.
Last year's changes
Pinnacle has suffered ups and downs and has been through a lot, though. Nowadays, although worldwide in scope, Pinnacle does not have access to the US and UK market mostly because of legal entanglements.
The company was still going strong, however, even without the potential revenue from these two large revenue generators. It did not try to get back into them until last year when the new owner, Magnus Hedman, indicated an interest in going back into the regulated market.
Hedman, owner of Malta-based odds supplier Touchbet Ltd., managed to buy controlling interest of the company. In addition, he helped Pinnacle acquire its Malta Gaming License, which is an impressive feat. Pinnacle already had a Curacao gaming license, but having a second online gaming license does wonders for its reputation. This also coincides with the online gambling sites expansion plans into regulated markets.
Future plans

This rebranding is just one aspect of those plans. Sports betting is heavily regulated in many countries and if Pinnacle wants to go back to the US and UK, it will need to deal with the legal problems facing it. In the US, it was its indictment in a 2012 case of illegal messenger betting. For its UK operations, its online operations were stopped because of changes in the UK gambling law requiring an additional license from the UK Gambling Commission. With a new brand, Pinnacle will have a chance at a fresh start.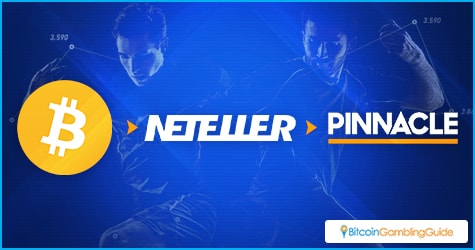 In addition to this rebrand, Pinnacle has also changed the logo that the company will be using. It also opened up an affiliate site for marketing opportunities. And with the integration of Bitcoin with the accepted payments on NETELLER, players who prefer to conduct transactions online via the cryptocurrency can avail themselves of the services of NETELLER and experience Pinnacle's extended range of online gambling services.
With Pinnacle's new name and new logo, the company is aiming for a bigger future for itself. It will be interesting to see the company's future plans.