The controversial online entrepreneur, Kim Dotcom, has recently made a tweet that predicts that Bitcoin prices will manage to break the $2,000 barrier by 2018. This is an interesting pronouncement considering Bitcoin's current price of around $600. This means that Kim expects Bitcoin prices to more than triple in two years. There is already precedent for such a rise in prices when the cryptocurrency managed to breach the $1,200 mark a few years ago.
New products from Kim Dotcom
One of the reasons about Kim Dotcom's confidence in the rise of prices is that he is about to launch two new products that will support Bitcoin: MegaUpload 2.0 and BitCache. Slated for release in January 2017, MegaUpload 2.0 is supposed to replace original MegaUpload file sharing service. The original had been shut down by the US government for infringing on copyright. Kim started Mega, which is another file sharing service, but this has operated without his involvement since he stepped down as director in 2013.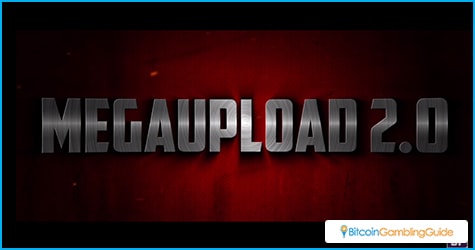 The launch of MegaUpload 2.0 will bring back accounts belonging to MegaUpload users, migrating them to the new platform. The big difference will be the integration of BitCache. BitCache is a blockchain based payment system that will accept the payments of people using MegaUpload 2.0. The original MegaUpload had people pay for increased bandwidth and storage space. It is planned that the new MegaUpload will allow for that as well as enabling Bitcoin micro transactions for content monetization by its users.
The popularity of MegaUpload made it one of the biggest online success stories, creating Kim Dotcom's fortune along the way. The main problem with it was that a lot of legal heat came down on the site because of copyright laws. The new incarnation of MegaUpload hopes to duplicate that success and to use Bitcoin to ensure that all transactions are easier and more secure
Increased belief in Bitcoin
Kim Dotcom's belief in Bitcoin's price increase is because he thinks that Bitcoin will go into the mainstream. Right now, Bitcoin has managed to find itself a niche with online gambling and gaming. However, if the cryptocurrency wants to be a true player when it comes to online payment, it will need to break out of the limits placed on it.
Bitcoin prices are connected to demand. When people use mainstream services like MegaUpload 2.0 and use Bitcoin, the need for Bitcoin will rise. If there are enough services out there, the public will wish to start using Bitcoin for convenience. Increased Bitcoin usage will ensure people will be buying Bitcoin at the exchanges. However, there are still some problems facing Bitcoin. MegaUpload 2.0 may end up like its predecessor and face legal problems. This would turn off people from using Bitcoin, since it has already been tarred by association with quite a few illegal dealings.
Bitcoin gambling amid Kim's Bitcoin price prediction
The great thing about online gambling is that players hardly get affected by the price changes. Instead, Bitcoin players adapt their decision and playing rhythms relative to the changing prices.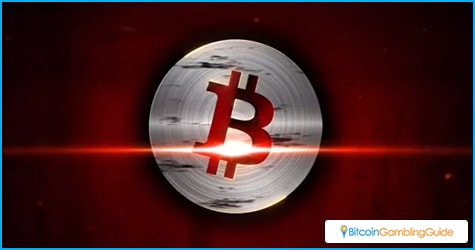 For instance, a 1 BTC worth $2,000 will clearly be attractive for players—especially high rollers—and therefore depositing more and wagering higher are the adjustments made by the players. In this way, they maximize the exchange rate. Hitting the jackpot and cashing them out easily make a player richer by at least a few thousand dollars.
With Kim Dotcom calling the price two years from now, many more can happen. Bitcoin gambling may thrive as playing online using the cryptocurrency can possible be more than just an alternative to online real-money betting. As the price at stake by then is tripled of what it is today, every spin of the reels, roll of the dice, and deal of the cards gets more exciting than ever.