Play'n GO has decided to change its approach a bit. The well-known slots and table games developer has several hits under its belt. These include games like Royal Masquerade and Tower Quest. However, it seems the people behind Play'n GO have decided to leave their comfort zone and break new ground with video bingo games.
The company has announced that they would be releasing two new games in a new game genre. Flying Pigs and Bugs Party, two video bingo games, have been released to select Play'n GO casinos to see how they work out in comparison with the Play'n GO online slots.
The video bingo concept
Video bingo games are expected to do for bingo what video poker did for poker—simplify it a lot and allow for a single player to play bingo instantly.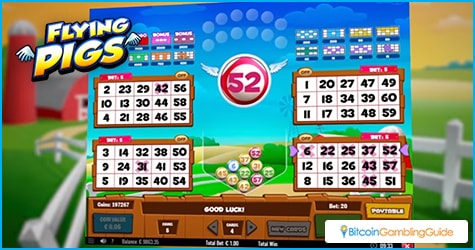 Like how video poker machines became popular in the 70s, video bingo machines started off as a fun little diversion while people waited for the main game. However, video bingo machines became popular in their own right. When online casinos came into existence, it was easy enough to transfer the gameplay of the basic bingo game and video bingo games. They even allow for linked machines and games, like progressive slots, so there is a chance for a big jackpot.
The way video bingo works is similar to normal bingo but with some changes. First, players can buy any number of cards like in normal bingo, though there is usually a game limit. Players can then start playing. Clicking on the "play" button will result in several numbered balls to be revealed. These correspond to the numbers on the cards. Similar to slot games, if a winning pattern is created then the player wins. Because of the automation, everything moves quickly so people can play multiple rounds of video bingo in just a few minutes.
Two new games from Play'N Go
This is the sort of game that Play'n GO plans to release, other than the exclusive Hugo slot game. The two premium games, Flying Pigs and Bugs Party, were developed in partnership with Latin American land-based video bingo experts Zest Gaming.
First, Flying Pigs sends players to the farm to see pigs go up in the sky. Players can buy up to four bingo cards which have 15 randomly generated numbers during each game. Thirty balls are then drawn randomly to determine the winner. Special features include being able to get more balls drawn and a fun bonus game.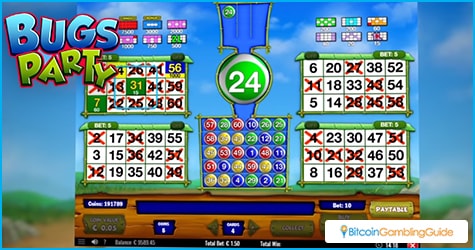 The other game is Bugs Party which has a similar gameplay. The difference is the theme of insects being attacked by a hungry frog and a pest control officer. Delicious jam allows players to get more balls each round, while the bonus round can earn players big winnings.
Johan Törnqvist, CEO of Play'n GO, is optimistic about the release:
"Flying Pigs and Bugs Party are games the likes of which many in the industry won't have seen before. It's thrilling to be able to introduce an all-new category of online casino game. Video bingo has proved exceptionally popular as a land-based game in Latin America and we're confident that our innovation will be a big hit in the rest of the world."
Players can now enjoy these video bingo games at online casinos carrying Play'n GO games.