Play'n GO recently scored a good contract when it managed to get the Hugo the Troll contract near the beginning of the month. The company is not resting on its laurels, though. The company has been putting out an impressive slate of games through the years and it is not stopping now.
With the summer heat about to arrive, Play'n GO has decided that it wants to heat up online gamblers' screens with a unique offering. That is why they have released the Fire Joker slot game for everyone's enjoyment.
Mixing new with the old
The Fire Joker slot is actually surprising design-wise. When people first load it up, they will be surprised with what looks like an old-fashioned slot machine, with three reels and symbols in the traditional fruit and BAR symbols. This is because a lot of people are used to modern video slots.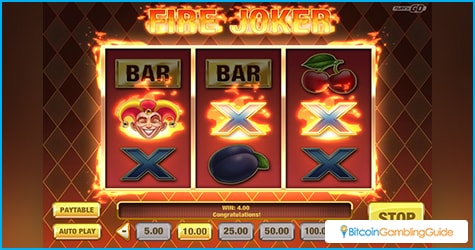 Online gamblers nowadays are more used to slot machine games that feature five reels and fancy graphical symbols. Fire Joker strips all of that away and gets back-to-basics with its retro-design.
Play'n GO does not completely go old-school with its newest game, though. There have been decades of game development progress since slot machines were first designed. Some of these innovations actually made the game fun. One of the changes that Play'n GO made for Fire Joker is to not limit it to a single pay line or lines at all. Original slot machines only considered a spin a win if the symbols matched up in the central line.
With Fire Joker, as long as three symbols show up from right to left, then the player could earn something. Additionally, when two reels are showing the same symbol, the third reel will get a respin. This will give players an increasing chance to win.
Finally, when the reels show all one symbol, then players get a bonus round. A firestorm erupts and the Joker wheel shows up. When this wheel is spun, there is a chance for a player to multiply their winnings by up to 10 times. That is a great attraction for many players.
A good track record
This new game by Play'n GO is just one in a long line of games developed by the Swedish game developer. First formed in mid-90s, the game developer has managed to evolve over the years into great game manufacturer with some excellent games under its belt. It has focused on slot games, but it also has a few table and card games to its credit.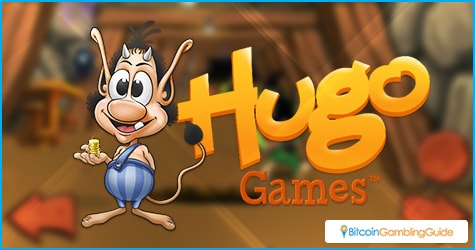 An excellent example of the Play'n GO design style is the Royal Masquerade. The game has excellent graphics to draw in players, the intricate visual design evoking a romantic evening among the Venetian canals. The gameplay itself is also good with special free spins available to the player on getting the right combinations.
Play'n GO's great track record with games makes it a company that people should look out for. With its latest offering, the company has succeeded in making a fun modern game with old-school sensibilities.