Leading all-inclusive Bitcoin gambling site Betcoin.ag rewarded 470 BTC to player WhiteLime—the largest victor in the Million Dollar Sunday tournament that took place last Sept. 13.
Around 1,549 poker players were pitted against each other to lock a share of the event's prize pool worth 4,330 BTC. Apart from this overall sum, Betcoin.ag had a guaranteed 866 BTC prize to the winner.
After overcoming several hours of poker gameplays, WhiteLime had finally secured a deal with the last four players to receive a cashout of 470 BTC while in the chip lead position. WhiteLime has also completed the tournament by landing on third place among all the other players.
Apart from these achievements, WhiteLime's earning was also crowned as the biggest payout in all of Bitcoin poker tournament history.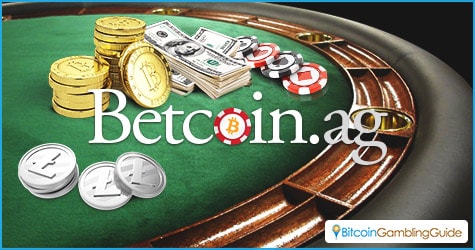 A winner's recommended platform
Betcoin.ag is a successful online gambling platform established in the Bitcoin gambling industry. Other than providing a steadfast line of poker games, this website is among the few websites that efficiently cater to both fiat and cryptocurrency poker networks.
Compared to other Bitcoin-powered poker sites that are restricted only to cryptocurrency poker realm, Betcoin.ag is able to transcend this barrier, hence making it capable of merging Bitcoin and fiat-powered poker sites for events like the anticipated Million Dollar Sunday tournament. This distinct feature has captured the interest of several online poker players, including that of the Betcoin.ag poker winner.
According to an online interview, WhiteLime, whose real name is Emil Patel, expressed his satisfaction with Betcoin Poker for being the largest Bitcoin poker network that delivers both Bitcoin and real-money poker events effectively:
"It's the only site that merges fiat and BTC poker networks. This makes it by far the biggest BTC poker site currently. That in itself is a big selling point and why I play/promote this site."
When asked about his plans with the 470 BTC prize, WhiteLime proudly shared his thoughts of venturing into other Bitcoin gambling categories, specifically Bitcoin sports betting. He even shared his plans on checking the Betcoin.ag sportsbook for his new gambling escapades.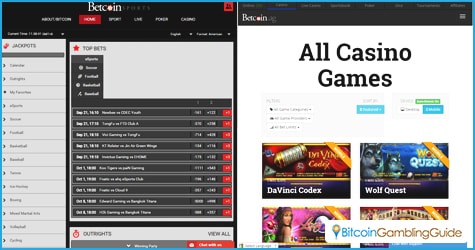 More excellent features other than poker
Another exceptional feature that Betcoin.ag has is its diversity in gambling categories. Other than having an excellent array of poker services, this platform also offers superb sets of Bitcoin casino games and Bitcoin sports betting events.
Powered by a number of leading software providers like Betsoft, Endorphina, and Ezugi, Betcoin.ag boasts a catalog of high-caliber Bitcoin games that ranges from Bitcoin slots, table games, dice, and even live dealer casino.
Moreover, its sportsbook has garnered a decent amount of positive responses from online gamblers because of its selection of sporting events that covers world-class sports like basketball, football, baseball, boxing, and even new-gen sports games like eSports.
Ultimately, Betcoin.ag is also known for accepting Litecoin bets. Considering the obscurity of the usage of alternative cryptocurrencies for online gambling, this Bitcoin gambling platform has taken an encouraging step to further push the advancement of Litecoin casinos and sportsbooks.