PokerStars will integrate the Quickfire platform powered by Microgaming into the PokerStars Casino in early summer this year.
PokerStars and Microgaming are two of the largest companies in the online gambling industry. PokerStars is an Amaya brand popular for its massive poker room full of tournaments both online and offline. Microgaming, on the other hand, is one of the oldest software providers in the industry and boasts a large library of games and intuitive platform.
PokerStars and Microgaming partnership
Microgaming's Quickfire platform will add numerous slots and casino games to PokerStars Casino. The partnership with PokerStars and Microgaming will give casino players a large selection of online slot games and casino games to choose from.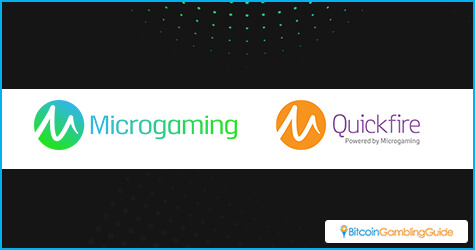 Guy Templer, The Chief Operating Officer from PokerStars, said:
"Microgaming needs no introduction. Their expertise in building industry leading slot games is second to none. PokerStars Casino customers will be able to play the best content that Microgaming's Quickfire platform has to offer. This includes top hit slot games, massive brands, and huge jackpot games. We have no doubt that Microgaming's games will be very well received by our players and they will consolidate our position as the world's fastest-growing online casino."
PokerStars Casino will begin to offer Quickfire games this summer. The casino, however, has yet to support Bitcoin. However, Bitcoin casino players from selected countries can use NETELLER play using bitcoins the new games from Quickfire.
Andrew Clucas, the Director of Quickfire, said:
"Signing a major industry name like PokerStars is always exciting for the Quickfire team and wider Microgaming business. With their offices only a stone throw away from ours, it's great to be working closely with PokerStars through a content agreement that will bring our range of games to their millions of players across the globe."
PokerStars and Microgaming background
PokerStars is a massive online poker room company that got its start in 2000. To say that the website is the most popular poker room site is an understatement. In 2008, the website had more players than the combined total of three competing sites.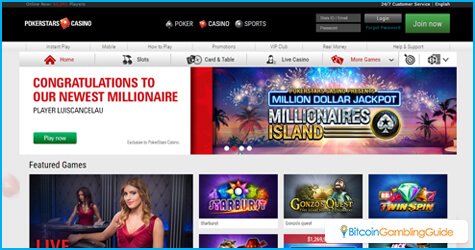 PokerStars' massive player count is due to the many games and tournaments for various stakes. Players can compete in different poker games, such as Texas Hold'em, Omaha, Five Card Draw, and much more. The site uses many different security measures to protect its players.
Microgaming has a long history with the online gambling industry. The company has made more than 900 games ever since its launch in 1994. These games include video slots and card games.
Microgaming's Quickfire platform is the company's solution to easily integrate most of its games to a casino. Operators normally integrate one game at a time to the gambling site. With Quickfire, operators simply integrate the software to access most of Microgaming's premium games.