Bitcoin broke past the $850 mark. This is a record high for 2016, during which the highest recorded price this year was $758 in June. The last time the Bitcoin price reached this price mark was back in February 2014.
There are several factors in 2016 that significantly affected the value of the cryptocurrency. The main contributors to the surging Bitcoin price are believed to be the Asian markets and political events in the US and the UK.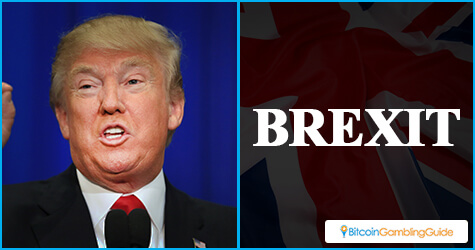 Economic surprises in China and India
The Chinese yuan saw a significant six-percent drop against the US dollar. Bitcoin gave yuan holders a way to bypass the country's domestic trading restrictions. These restrictions include a legal cap of foreign currency worth $50,000. This made Chinese foreign currency investors see Bitcoin as a better investment option.
A similar dilemma is seen in India. The Indian government decreased the availability of gold in the country. This led Indians to use Bitcoin as an alternative to their traditional gold investment. The high demand of the cryptocurrency led to an increase in the price of the Bitcoin in the country.
There are also two events in the western world that shaped the price of Bitcoin in 2016.
Brexit and Trump victory
The record high Bitcoin price of $758 in June is thanks to the Brexit event. The event brought down the value of the pound. Investors started looking for a financial sanctuary during this time. Bitcoin and gold were two of the options many picked.
Both Bitcoin and gold saw another spike in the price when Trump won the presidency. Trump's victory is similar to the Brexit where US investors became unsure of the value of their currency. Many switched to Bitcoin, gold and other investment options because investors were fearful of a financial crisis.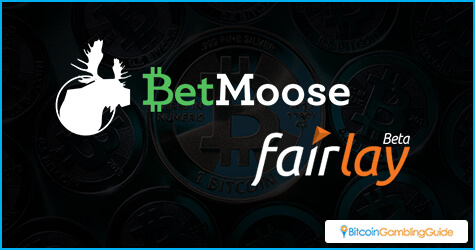 Taking advantage of the Bitcoin price increase
Bitcoin is seen as a reliable investment. Many believe Bitcoin can maintain its value even when every fiat currency loses theirs. With the financial problems occurring in major countries, Bitcoin price is likely to keep increasing. People are finding ways to maximize the surging price of the cryptocurrency.
One way of capitalizing on the price increase is to invest in Bitcoin while the price is still low. Another is to visit Bitcoin gambling sites, which let anyone make wagers on the price movement of Bitcoin.
One example of these sites is BetMoose. The site lets players bet on whether the price can break through another record-breaking level or if it can go past the price of gold by next year. Predictious and Fairlay also let anyone make a wager on Bitcoin's total value at the end of the year as well as the price gap between Bitcoin and gold.