Like many other Internet-based services, online gambling requires that potential players sign up for a service before they can actually use it to its fullest. Many online casinos let people try out their offerings first without signing up, but to start building a bankroll, a gambler will need to officially become part of the casino's clientele by creating an account.
Bitcoin initially turned the tables on this arrangement. SatoshiDice, one of the earliest and best-known Bitcoin gambling sites, let players bet anonymously. This was done by providing a unique URL for each visitor. Data was saved in the link info while the actual deposit and withdrawal transactions were handled by the Bitcoin network in the background. A lot of small-scale gambling sites have emulated this approach.
Although it sounds great, the idea of no-signup casino playing is having a hard time penetrating the higher echelons of online gambling. This is because a lot of the big-time gambling sites are required by law to be aware of the identity of their clients. Additionally, accounts give gaming operators a way to keep an eye on their players. This makes the Bitcoin casino signup process a very useful tool, but this varies from one casino to another.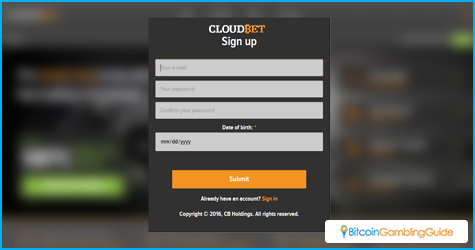 Signup processes do vary
A good example of how different sites can handle the account issues differently is how three top casinos handle it. First, there is Cloudbet. The popular live betting site has very lenient sign-up rules. Players must simply provide their email address and their selected password—a process that can finish within a few seconds only.
LimoPlay is hardly more difficult. New players are asked the same questions as the ones on CloudBet. The only differences are that the potential client is asked for their preferred currency and that they are prompted if they want to receive promotional email from the site.
Of the three, however, VitalBet is the most stringent. This popular betting site asks for a bevy of information. It starts by asking for the account details that a player would wish for their account like usernames and passwords. It then progresses to private information like real names and date of birth. It ends with the contact information of the player: their offline address, phone number, and email address.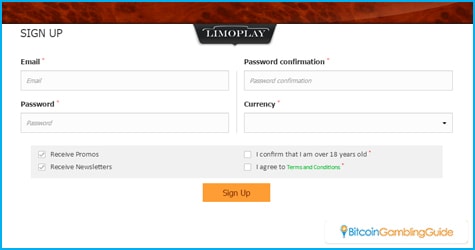 Weighing in on the pros and cons
LimoPlay and Cloudbet's approach to account creation has a few advantages. It encourages easy sign-ups and is quite convenient to the player. They would be able to start wagering in less than a minute. The trouble is when account issues pop up like suspicions of cheating or worse. The low barrier of entry can make Bitcoin gambling sites easy for those who wish to perform illegal activities a tempting venue.
Meanwhile, VitalBet's stricter approach is often a better one for the casinos. This ensures that site operators have the necessary information to contact players, if needed. Site admins are also assured that the person who signed up is a real person and with solid personal data. The personal data is also useful in getting approval for bank transactions since many banks require verification. The downside is that account registrations take longer.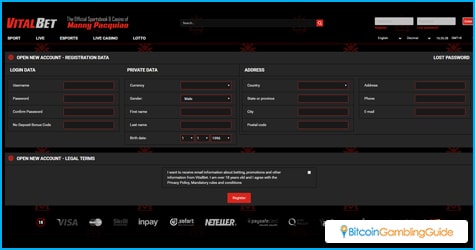 Bitcoin players, on the other hand, can skip the rather long sign-up form when they change their currency from fiat to Bitcoin. This will prompt a new VitalBet registration form that only requires a username, password, birthdate, and email address.
Depending on preference, bettors may wish to choose the signup process that best fits their needs. Moreover, the process may be reflective of the casino's attitude toward customer satisfaction and security.