The 2016-2017 La Liga season started last month and it has already started the speculation about the ultimate winner of the league. It is early days yet, though, with the series ending in May of next year.
With 20 teams competing for the crown, it may seem like a difficult choice. However, the Spanish football scene has been dominated by a select few teams in the recent years. This is why a lot of people are placing their smart money on one of these two teams: Real Madrid and Barcelona.
Real Madrid vs. Barcelona
Though the two teams will be going against a whole field of other teams, many experts agree on the opinion that these two teams will meet each other in the finals.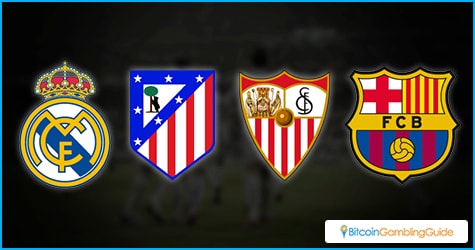 Right now, Barcelona and Real Madrid are in top form and are looking to perform well in the future. Real Madrid's high-octane manager Zinedine Zidane has started his managerial career at a high point and is keen on continuing it. Barcelona looks a bit wobbly, although it has Luis Enrique to steady it and the experience and confidence from being the current champion.
On the player front, both teams have been conservative over the summer on terms of purchases. Real only brought back Alvaro Morata while Barcelona spent €50 million on Andre Gomes, though these were only minor purchases. This has stabilized both teams and people will know what to expect from each team. Real Madrid will focus on Zidane's defensive possession-centric strategy. This will be bolstered by Gareth Bale and Cristiano Ronaldo doing their best to guard from the wings.
Barcelona, on the other hand, will go for a ferocious attack style favored by Luis Enrique. Leo Messi, Luis Suarez and Neymar are expected to be the key to this strategy as the style has led them to spreading their wings. Suarez seems to have benefited the most from this approach, scoring 88 goals in 98 games for Barcelona. He seems to be in contention for the Ballon D'Or with Ronaldo and Messi. With his performance, he may just do so.
Dark horse picks
However, there are no 100-percent guarantees when it comes to sports. Teams can come from behind and potentially skew the results. There are two teams who are most likely to do that: Atletico Madrid and Sevilla.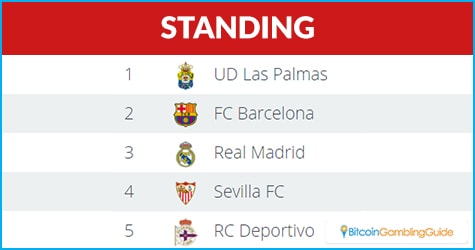 Diego Simeone has done the impossible before and with Atletico, he may have the chance to bring down Barcelona and Real. The team won the 2013/14 title with 90 points, but missed out on the last two seasons. They were pretty close, though, and analysts say that Simeone's 4-4-2 may be the best out there. Sevilla, on the other hand, underwent a complete revamp. The team spent €81 million to buy players like Nico Gaitan and Kevin Gameiro. It will be interesting to see how the new Sevilla performs.
No matter which team wins, this will be another season of great football. La Liga is one of Europe's premier tournaments and it always delivers.