When it comes to bonuses and giveaways, players easily get misled. But misunderstanding an advertising or promotion is not entirely the fault of the bettors. This is what the Advertising Standards Authority (ASA) recently made clear to two online gambling operators.
Bwin.party and Betway
Bwin.party, which has already been acquired by GVC Holdings, came under fire when the advertising published in March lacked one simple detail that proved to be pivotal for the players—the wagering requirement.
The ASA pointed out that the promo, which would give a £30 welcome bonus to players who would sign up and deposit a minimum of £10, was misleading. Bwin's ad did not specify the wagering requirement—players must wager their initial deposit six times to get the bonus—and this resulted in confusion and misunderstanding on the player's end, according to the ASA.
In Bwin.party's defense, the wagering requirement was stated in the terms and conditions. But the ASA emphasized that it should be stated clearly on the main ad to avoid giving players wrong information.
The ASA ruling stated:
"The text 'Receive your Welcome Bonus' emphasized the impression that the bonus amount would be received immediately and we considered that the average consumer would expect to be able to bet with it straight away."
On a rather similar case of misleading advertising, Betway took the other route and admitted that its promotion failed to provide all the necessary details. Despite the admission, the ASA still reprimanded the online gambling operator and reiterated responsible advertising.
Players' responsibility, too
Blaming the online gambling operators, however, should not always be the case in iGaming, even in Bitcoin gambling.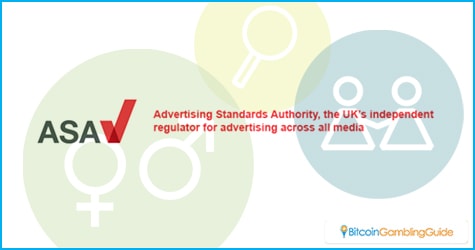 Bitcoin casino enthusiasts should keep in mind to always check the terms and conditions of any bonus offer they find interesting online. They should make it a habit to take note of the wagering requirement first before joining a promotion or grabbing hold of the Bitcoin casino bonus deals. In this way, they can already avoid getting into situations they are not prepared for.
Being responsible ensures that the players will enjoy the great bonuses and promotions this month in the world of Bitcoin gambling.
---
Originally posted on UK Advertising Watchdog Scolds Bwin, Betway for 'Misleading' Promotions