The upcoming 2016 Olympics in Rio presents an exciting opportunity for Bitcoin bettors. While these sports may not be on everybody's list of things to watch, there are plenty of reasons to pay some attention to the event. Moreover, since every country has at least one channel broadcasting the Olympics, it won't be that hard to pick up a winning strategy for Bitcoin gamblers.
Rio Olympics is a massively popular social event
Instead of looking at individual sports for the Rio 2016 Olympics, Bitcoin bettors may want to take a look at the bigger picture. While there is good money to be made in either football or tennis, as we previously mentioned, the event itself is an excellent opportunity to put Bitcoin gambling on the map.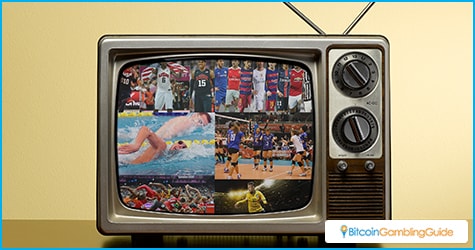 One thing is certain when it comes to the Olympics: everyone will be talking about it. Granted, people may not watch the entire broadcast live every day, or be aware of every single sport event taking place. But at the same time, the Olympics is a topic that will be on everybody's mind for the next few weeks.
This could serve a dual purpose for Bitcoin enthusiasts. On the one hand, talking about the Rio 2016 Olympics with friends, family, and co-workers may provide some valuable insights to place some bets. It is virtually impossible to keep tabs on every possible outcome for these 28 disciplines, and every bit of help will be very welcome.
Bitcoin enthusiasts can also use this event to explain cryptocurrency to people who take an interest in the Rio Olympics. As discussions will eventually turn towards this huge sports event, slipping in a Bitcoin mention or two could be very beneficial for cryptocurrency adoption in the long run.
Spreading the word of Bitcoin and sports betting
The 2016 Rio Olympics are broadcast in nearly every country around the world. Consumers will not even have to pay extra for this coverage, as their nation's main broadcast channel will usually provide coverage. This makes it easy to get the headlines every day, and use that information for future discussions to devise new sports betting strategies.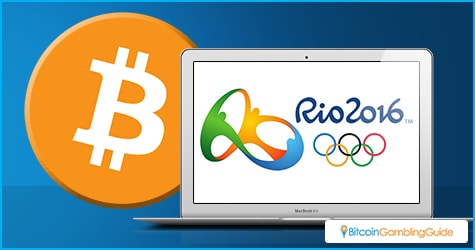 To make things even more interesting, why not invite some friends over to your place to watch the Rio Olympics together? Bitcoin sports betting is a competitive business, and "competing" against friends or family can add an extra layer of fun. Moreover, it is an extra way to introduce cryptocurrency, or even get it in the hands of new people by having you placing bets on their behalf.
Speaking of Bitcoin sports betting during the 2016 Rio Olympics, there are many places to do so. Nitrogen Sports, DirectBet, and Sportsbet.io are just a few places where Bitcoin users can put wagers on the outcome of every Olympics discipline. A golden opportunity awaits those who can combine the Bitcoin and social aspects of this upcoming event—that much is certain.