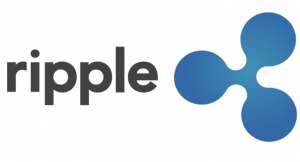 The world of the cryptocurrencies can often be mistakenly perceived as a domain inhabited by bitcoin and a handful of other digital currencies, headed by the runner-up for the biggest market cap, ethereum. The same applies, even more, to traditional media and the way they present stories that originate in this field.
However, the truth is that there are dozens of digital currencies, all of which are trying their best to expand the supporting blockchain networks to a growing number of users. While bitcoin is used to purchase services and goods, get loans or even to visit online casinos and bet with BTC, it is still only the biggest entity in a very diverse playing field.
Because of this, other cryptocurrencies often tend to go unnoticed by the general public or even niche media that is dedicated to the same FinTech. One of the very promising blockchains that has been recently slowly elevating its potential is ripple. Thanks to a recent news it stands a chance to climb in a small time period to the elusive third place in the digital currency area.
This does not just apply to the price of its coin, but also the overall stability and usability of its basic blockchain setup. Here are the reasons why ripple might soon become a much more relevant currency in the FinTech domain.
The Ripple's Concept
Ripple represents something which is called RTGS, which stands for real-time gross settlement system. This makes ripple a remittance and currency exchange network that is run by the ripple protocol, which utilizes a distributed network used for all manner of transaction validation.
Ripple was launched in 2012 and its main mission was and still is to provide a secure means of global financial transactions that happen instantly and practically without any fees. The ripple protocol and its coins, called XRPs can be used to transmit a value of any kind, ranging from fiat currencies, commodities, cryptocurrencies, but also things like mobile minutes or frequent flyer miles.
Essentially, much like other digital currencies, it employs a system of verifying transactions inside of a shared P2P network that is then applied to exchange any value into its easily movable coins. However, unlike bitcoin for example, which struggles to gain recognition in different nations across the world, XRP appears to have found a roundabout way to places that can speed up its use and adoption.
The Alibaba Connection
Recently, a rumor started circulating that Alibaba, the Asian giant in the domain of online retail, will soon have a ripple validator node up and running. Immediately, many suspected that this was the blockchain's entry point into the Chinese market.
Ripple did its best to try to respond to these rumors, providing an answer that is both affirmative and negative. Its representatives denied any Alibaba connection but did say that they are planning to break into the large Chinese market. Naturally, this did not really surprise anyone.
Any cryptocurrency venture is either actively trying to reach the Chinese market or to setup a system that will eventually allow them to do this. China is massive in size and functions using a high level of digital presence and also online connectivity.
At the same time, it also makes perfect sense for Alibaba to keep quiet about the node setup, knowing that this would boost the price of individual tokens before either entity had a clue how to make the same process swing their way. Also, as many observers and analysts noted, this type of partnership would be in everyone's interest and here are the reasons why.
Things to be Gained
Ripple, which has a startup raised almost $100 million with the purpose of disrupting the current choice for the same financial transactions, Swift, Alibaba is a great target. As China's push into the pathways of global trade grows, so does its need to find stable sources of cross-border payments that are not burdened by capital control, regulation and high cost.
At this moment, China's e-commerce is almost one fifth of its overall foreign trade and this only demand more and more fast and cheap pathways through which currency could flow. Ripple would fit in greatly when it comes to these demands, but finding a place in the ecosystem of China's domain banks would be a lot tougher.
That is why an alliance with one of the nation's internet giants would be a fast way in which includes a lot less potential obstacles and regulatory issues. At the same time, Alibaba is a company that fosters global ambitions and an almost insatiable appetite for all types of growth.
The same is true not just for the use of blockchain as a payment means, but also applying its other uses inside of the huge company. As many previous snippets of information show, the company is already deeply engaged with trying to figure out how blockchain could help it develop itself further.
In this regard, the company's Ant Finance program could be the ideal short-term partner for ripple, if the rumors are indeed true. As a coalition, the ventures could combine their potentials to further develop Alipay that currently dominates the $5.5 trillion mobile payment field of the country.
The Growth of Ripple
While all of this is fascinating from the economic perspective of growth and development of individual ventures, most investors are wondering what effect will this have on XRP price. At the present moment, the rumors did produce a 40% rise in the price of the token, which can only be explained as tailwind investment moment.
But, being that the XRP is currently trading at around $0.3 it has a lot more room for price growth if and when the Alibaba news is confirmed or denied. At this point, it looks like many are simply betting on the same rumor but do not have any definite facts to corroborate this working hypothesis.
However, if the deal is revealed, XRP is going to go through the roof. At the same time, if it is not, there is clearly a lot of potential in ripple so its cryptocurrency could be indeed a great investment opportunity.
Source: CoinDesk