It is common knowledge that a single Bitcoin can cost so much in fiat currency. In fact, Bitcoin's value has recently increased to the point where it has reached the $300 mark. Thus, cryptocurrency followers are left in awe with the wonders and potentials that Bitcoin yields for the future.
However, since Bitcoin holds great promises of fortune to its users, it is inevitable for its ecosystem to be the target of malicious entities that intend to topple down the system in order to gain full control and ownership of this bountiful network.
Given that the whole Bitcoin ecosystem is at stake, Bitcoin casinos and gambling websites receives the biggest threat among these cyber criminals since their domains arguably are the most active when it comes to tapping the services of a Bitcoin exchange.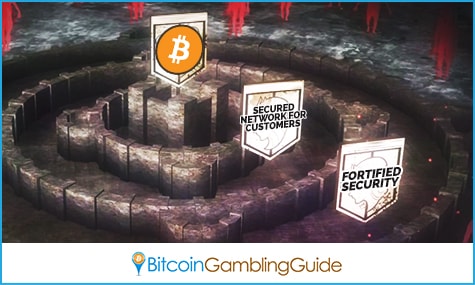 Bitcoin exchanges—highly prone to cyberattacks as well
Bitcoin betting sites are not the only hot targets for these online extortionists. Take for instance the Bitcoin exchange platform OKCoin, which experienced a distributed denial of service (DDoS) attack that prevented users from accessing the website last week.
According to OKCoin's Chief Financial Architect Xin Chen, their Bitcoin exchange security was put to the test as the attacker plans to alter the current Bitcoin price displayed on their website. Despite the notorious peril, he said that it was not that detrimental to their services.
"The attacks were simultaneously carried on OKCoin, Huobi, Bitfinex and perhaps others. It costs resources to carry out a DDOS attack and it is likely in our estimation that the malicious attackers acted with the intent to influence the price of bitcoin. However, since DDOS attacks are commonly faced by Internet services, the long-term influences on the bitcoin price is not serious."
Vital points to remember in order to combat such cyber attacks
Chen further explained that such attacks are to be expected since the cryptocurrency industry is still on the progress of maturity. He also stated that future investors and startup wanting to venture into the industry must be aware of the risks that await them.
"The digital currency industry is still in its early stages and there exists infinite room for further development. However, it also has less than perfect foundations as its shortcomings. The risks and opportunities in trading digital currencies are both extremely outsized. For these reasons, investors and traders should be cautious and aware of the risks involved."
However, there are simple methods to compensate for such predicament. One of which is to focus on fortifying the network arrangement of the platform.
Since these criminals will always find a way to penetrate these websites, it is still best to have multiple layers of digital strongholds or 'walls' in order to immediately respond to such scenario without receiving too much damage on the victims' end.
Moreover, quality control plays a key factor in protecting profits in instances of cyberattacks. This means that a platform with a more organized transaction flow will more likely resolve the issue quickly as compared to a venue that has too much customer traffic.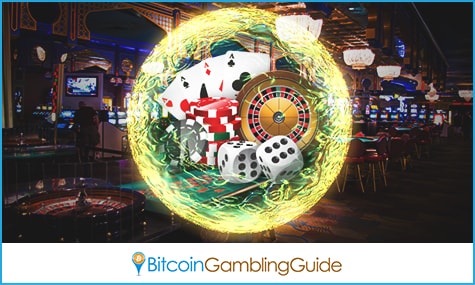 Bitcoin gambling sites always stand a chance against DDoS Attacks
One of the most infamous incidents in the niche that concerns cyber hacking is the DDoS attack on Nitrogen Sports that took place last year.
According to reports, the Bitcoin sportsbook and casino created a buzz after its announcement that a group of hackers known as DD4BC compromised its network and is demanding for ransom notes in the forms of BTC.
This case was fortunately resolved; however, it left detrimental collateral on the sportsbook's end since customers are wary about their security.
Given that OKCoin managed to break through the notorious DDoS attack with ease, Bitcoin gambling websites certainly stand a chance against such cybercrimes too–some of which might have been connected to the Coin.mx fiasco.
Considering that both platforms, despite offering different services, share an almost identical system structure, it is safe to say that Bitcoin gambling sites can perform the same countermeasures as performed by OKCoin.
Likewise, Bitcoin casinos and gambling site boasts some of the most advance and sophisticated website security systems in the iGaming landscape, thereby making their chances of withstanding cyberattacks extremely high.
Nevertheless, the best option is to take website security as the top priority, especially in domains that cater to a handful of precious bitcoins. This should also cover the instances of malleability attack on Bitcoin.