NetEnt gave the public a surefire hit when it released the Guns N Roses slot game in January as part of the NetEnt Rocks The Tour series. The impressive combination of great graphics, music, and gameplay made it an instant favorite among numerous online gamblers worldwide. With the first leg the tour ticked off the list, the Swedish online casino game developer unveiled the second installment of the series. This time, they take the iGaming community back to the 60s through the Jimi Hendrix slot game, and NetEnt pulled out all the stops for this one.
The rock legend lives on
Released last April 21, the Jimi Hendrix slot is a loving tribute to the rock legend. Jimi Hendrix is one of the most well-known rock stars of the 60s and the 70s. An icon of music, he was definitely an excellent choice to be included in the three-part series of NetEnt Rocks The Tour this year.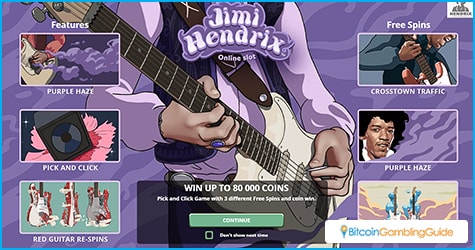 NetEnt succeeds in reliving the wonders of Hendrix in this online slot, which has five reels, three rows, and 20 pay lines. It follows the same formula used in the Guns N Roses Bitcoin slot, so players should expect Hendrix' most popular tracks play in the background all throughout. Hits like Purple Haze and Crosstown Traffic would blare out from the speakers as the player watches the reels spin.
More than Hendrix' music, the game features give NetEnt another reason to brag about. The psychedelic-themed Jimi Hendrix online slot game has an attractive set of bonus features that offer free spins and more ways to catch winning combinations. The Pick and Click bonus game can add more coins to the bankroll, and it can trigger three types of free spins: Crosstown Traffic Free Spins, Purple Haze Free Spins, and Little Wing Free Spins.
The NetEnt team ensured that the game is literally plastered with Jimi Hendrix images, with famous pictures of him being some of the bonus symbols, as well as great artwork that effectively evoke the feel of Jimi Hendrix' music.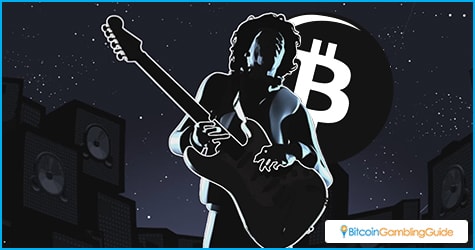 NetEnt continues to rock
The attention to detail and excellent graphic design are just some of the hallmarks of NetEnt's products. Having been in the business for several years, the software developer has made its name delivering high-quality game content. Some of the most popular games of recent years have come from NetEnt and their latest offering proves their reputation is well-earned.
With the Jimi Hendrix slot already released for a week already, online players who want more of NetEnt's offerings are in for a treat with the second leg of the trilogy. This slot game is now available for play using Bitcoin in online casinos like BetChain Casino and mBit Casino.
As part of the NetEnt Rocks 2016 campaign, the company has announced that they will be releasing a slot game based on the heavy metal legends Motörhead in September.