Bad news for betting sites who are servicing the Russian market. The Russian government has decided to get even stricter with the gambling censorship, and this has resulted in a blanket increase in banned sports betting sites.
However, that is not all that is being banned. Potentially even some sports media portals, as well as some affiliate sites, are being hit by the ban. This could be blamed on the fact that quite a few of these sites have prominent sports betting ads being featured on them.
This is just the latest blow in the Russian government's attempts to control sports betting and the Russian gambling industry.
Stricter Russian monitoring
The stricter rules on sports betting censorship are not new. Since the start of 2016, the Russian media regulator Roskomnadzor has been coming down hard on online sports betting sites. This was in line with the Russian Duma's stated goal of eliminating all unlicensed gambling operators that were targeting Russian consumers.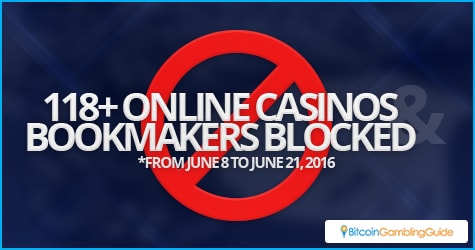 This banning has even managed to reach offshore/foreign sites. Roskomnadzor officials stated that international gambling operators had been already warned about offering betting services to Russians and that they should not be surprised about the results.
This is a big blow to sports betting. Russian gambling operators were always heavily monitored but Russian sports betting fans often had an option to play at foreign gaming sites. Apparently, this option seems to be fading away.
In the past month alone, over 118 online casinos and online bookmakers' websites have had access to them blocked by the Russian media regulator. Favorite gaming sites like Triobet, Betway, Unibet, 888Poker, Favbet, VulkanBet and 1xbet have been reported to be unreachable by Russian gamblers.
It is not just websites, though. The Apple AppStore and Google Play had several gaming apps that ended up being blocked. The increased IP-restrictions can also cause problems for sports media portals Championat and Express.ru if they are seen to promote any of the illegal sports betting sites. Even high-volume affiliate websites would be blocked if they are caught advertising.
The Russian government, however, is not going for a blanket ban. Officials insisted that as long as a site uses its TSUPIS payment processing and money transfer codes, they would be allowed access to the Russian market. These codes are meant to protect Russian consumers against criminal and fraudulent activities.
Hitting hard
This move to increase monitoring of sports betting sites is another one of the stumbling blocks that the Russian government has placed on the country's gambling industry. It is already facing a crisis because of the weakening ruble. With lower value attached to the Russian currency, a lot of people have not been as wagering as much.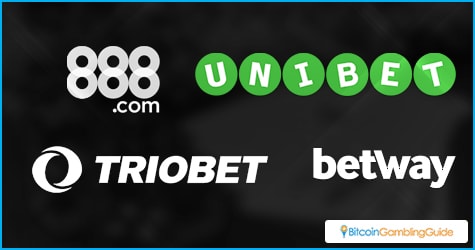 Furthermore, it does not help that the government is considering increasing fees and taxes on gambling operators. They are already operating at a thin margin and additional expenses may cause some to go out of business.
While others may resort to using Bitcoin, Russia, unfortunately, has not been exactly keen on this alternative, even more so when used in online gambling. In fact, it even forced Steam to remove Bitcoin. With the country's rather enforced use of the TSUPIS payment processing and money transfer codes, the use of Bitcoin—a unique payment process on its own—would likely be impossible.