Good news for Russian Bitcoin users. Since Bitcoin's introduction to the Russian economy, the government has been giving the cryptocurrency the evil eye. At its worst, several officials have hinted at completely banning the cryptocurrency and prosecuting its users. However, in a surprising turn of events, it seems that the Russian government has allowed the establishment of an actual Bitcoin exchange in Russia.
Problems with the Russian government                                                       
Bitcoin has been rubbing the Russian authorities the wrong way for years now. This mostly stems from the anti-authoritarian bent of Bitcoin. The cryptocurrency was developed to create an anonymous and secure way to do transactions worldwide, without interference from any government. This goal clashes with the Russian government's aim to have complete control of their economy.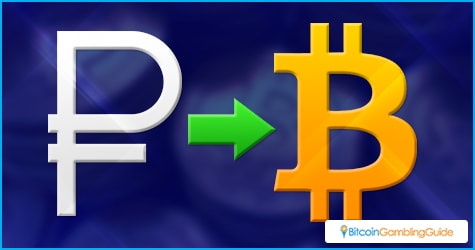 It does not help that Bitcoin has been associated with illegal gambling. Russia has been struggling with trying to keep gambling in control for years now. With Bitcoin's existence, this effort has been made more difficult because it allows for transactions that cannot be traced to a particular country, location, or person.
This has led to Russia becoming one of the countries like Vietnam, Bolivia, and Iceland that wish to have the cryptocurrency banned. In 2014, Deputy Finance Minister Aleksey Moiseev had this to say about Bitcoin:
"People can play with their chips, and they can call them money, but they can't use these surrogate currencies as tender. We will discuss this law in the current session of parliament, and possibly even pass it then, or at the very latest by spring next year. We are currently dealing with comments from the law enforcement agencies, about the specifics of legal measures, and we will take their remarks into account. But the overall concept of the law is set in stone."
This opinion has been reflected in official Russian policy for years now. The latest salvo was in May, when the Finance Ministry suggested penalizing everyone who is caught using Bitcoin and other digital currencies to be prosecuted to the fullest extent of the law. There were hints of fines as high as $38,000 and even jail time of up to seven years. That has made Russian Bitcoin enthusiasts a bit worried about the fate of the cryptocurrency in the country.
Russia's first Bitcoin exchange
Fortunately, it seems that the Russian government has decided to reverse its stance. Last week, a government source stated that the Finance Ministry has gone back on their idea of Bitcoin penalties. This move has the support of many officials in the Russian financial sector.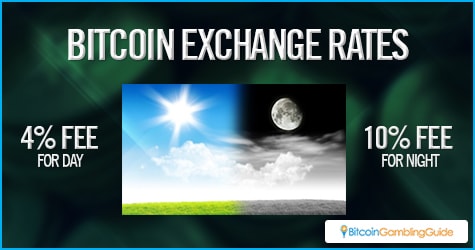 With this positive move, some Bitcoin supporters have decided to take the first step and establish a Russian Bitcoin exchange. A lot of Bitcoin transactions in Russia are handled online via foreign-based exchanges. This new exchange is a step forward in the right direction, even with its limitations.
Based in Moscow's Novy Arbat Street 8 and operating 24/7, this Bitcoin exchange is physical only. It allows Russians to sell their bitcoins for rubles similar to how forex stations work. The exchange charges a four-percent fee during the day and 10 percent during nighttime.
It may not be much, but it is a solid first step. Russia Bitcoin watchers will be observing its progress with interest, especially how this will affect the role of Bitcoin in online gambling.