This year's Russian Gaming Week will run from June 2 to June 3 at the Sokolniki Exhibition and Convention Centre in Moscow.
Last year's convention was a great success, with many attendees and the presence of a lot of industry experts willing to share their expertise with the public. People can expect this to be repeated in 2016 as the convention's organizer, Smile-expo, brings in the best and the brightest to help give the Russian gambling industry a shot in the arm.
The market for Russian gambling is a largely untapped one. This can be mostly blamed on the strict government regulations placed on it. The situation, however, changed when the Russian government decided to focus the gambling businesses in the country on specific zones to better keep it in control.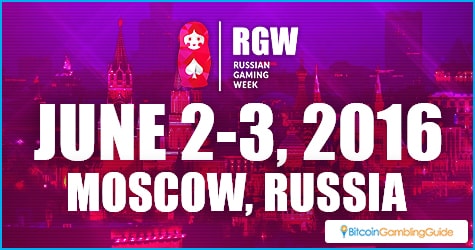 The industry has grown by leaps and bounds since then, but it still needs more development. To properly grow the market, knowledge is needed, which is an element that trade conferences like the 2016 Russian Gaming Week can help greatly with.
Russian Gaming Week 2016
When visiting this year's Russian Gaming Week, casino operators should take the time to mingle. One advantage of trade shows is that they manage to gather industry professionals in a setting where it is easy to connect. When operating an online gambling site, people will need resources like payment solutions, game software, security options, and more. Walking through the many booths in the exhibit hall should provide access to these products.
With people presenting from all over the world, operators and developers will have the chance to connect with others from the same field. Networking with industry professionals ensures that operators will have the connection they need to ensure their casino is at the forefront of any technological changes.
Finally, there are the talks that the guests are slated to make. In business, people need to know what they are doing. These talks can be of great interest to those starting out and even those who have been in the business
Insightful talks to attend
There are several talks that would be of great interest to many online Bitcoin casino operators. One talk is from Darya Zetzeta. As a representative of Yandex.money, Darya has had experience with various payment systems and will be delivering a talk on the various pros and cons of using it. For Bitcoin operators, knowing about the competing payment methods can help shape their decisions on how to solve issues concerning payment options, and see how Bitcoin will integrate in online gambling in Russia.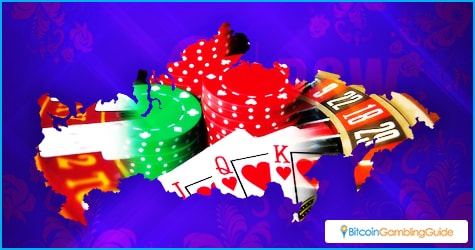 Another resource person that would be of interest would be the CEO of CASEXE, Ivan Kodilenko. He will be talking about how a site can be promoted so that more potential customers will come and play there. He is knowledgeable about this topic since he has over 10 years of experience in the marketing business.
Finally, there is Kirill Stepanenko, CEO of Win Happens. He will be discussing how to set up a startup in the gambling industry. This will be of great interest to many would-be Bitcoin casino operators. After all, knowing the basics can go a long way to ensuring the success of a business.