There is some bad news for Russian gambling operators. Already facing high fees and potentially higher taxes, it seems that the government is seeking to take away a potential revenue source. Russian lawmakers are proposing an amendment to the latest gambling law that will prohibit non-sports events betting.
This can be catastrophic for gambling operators that depend on more than sports betting to keep afloat. By this law, slots and other betting games would be illegal. Some operators are already objecting, with Konstantin Makarov, CEO of Bingo Boom, being the loudest voice. He has already proclaimed the new amendment "unreasonable," while saying the 10-percent tax that is to be combined with it is unrealistic.
Russia's harshness against gambling
Russia has always had a history of being strict on gambling. Since the early 20th century when the Communist Party banned gambling operations in the USSR, Moscow has been leery about letting gambling exist. Only in 1989 did the government relent. Gambling quickly exploded after the end of the Cold War.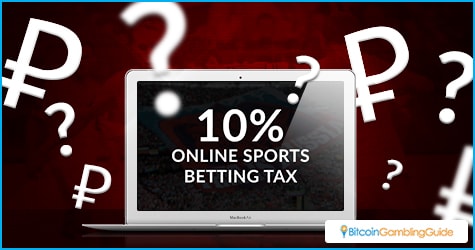 However, this gambling explosion caused its own problems. High rates of gambling addiction were reported. Furthermore, the criminal element has quickly entwined itself into the gambling industry's structure. Concerns about money laundering and criminality quickly had the government putting the brakes on the gambling train. By 2009, gambling operators were limited to only four regions in Russia.
Right now, the laws are being renegotiated. This is mainly because of the potential revenue that gambling can generate for the government. This is reflected in the high fees and taxes that Moscow wants to put into place. In addition, Russian gambling laws are being modified to take into consideration the existence of online gambling operators, which have so far managed to lie in the gray zone of legality because of their use of Bitcoin and extra-territoriality.
iGambling repercussions
This is why this latest amendment can be quite bad. Online casinos operate primarily by offering slots and table games. Under this law, they would be prohibited from operating in Russian territory. Online sportsbooks have it good, though.
With their betting options primarily focused on sports betting, they can operate in Russia with no worries, though they will be facing the higher fees and taxes. They can hope to get back their investment from the Russian publics that are hungry for betting options.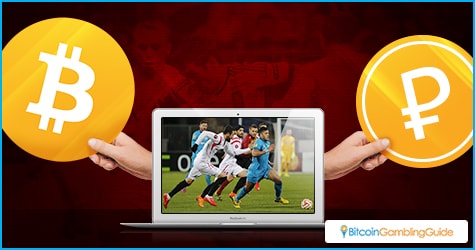 For gambling operators who may still want a piece of the Russian pie, Bitcoin could be the answer. The cryptocurrency allows for quick and anonymous transactions across national borders. Online casinos can start accepting Bitcoin payments so that they can skirt around declaring where the bet came from. The trouble is the Russian government is as tough on Bitcoin as it is on gambling and may have legislation planned against it.
There is still a chance that the amendments can be negotiated, though. Noise is already being made to ask for more reasonable taxes, so the non-sports betting prohibition may not become an official part of the law just yet. Russian gambling operators will be trying their best to quash it.