The world economy can affect the online gambling sector negatively. Take the Russian sports betting scene for example. It took a bit of a hit when the ruble went down in value. Instead of the former strong stream of high wagers, the bets are now becoming smaller.
Sports bettors were not keen on spending their rubles if they only received a small return. Reports show that the average bets for the first three months of 2016 peg it at the equivalent of $11.39. This is down by $4 from the average for the last quarter of 2015. It may not seem like much but the accumulated bets of sports bettors will amount to less revenue.
Tough times
The main culprit for the weakening of the ruble is the trouble that the Russia is in. It is in hot water with a variety of sanctions from many countries. In the past few years, Russia's actions on the world stage have resulted in punishing economic consequences as the West tries to rein them in.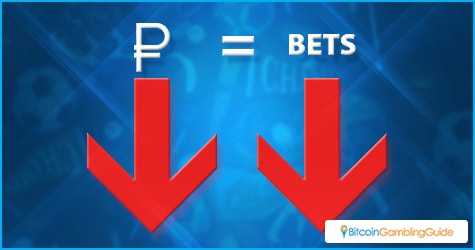 It has not been that successful, but it has negatively affected the Russian economy. The other reason for the weak ruble is the low oil price. Post-Soviet Russia has been depending on oil revenue for its economy and the low prices are another blow to its economy.
However, the weak ruble is not the only negative element affecting Russian sports betting, both online and offline. The other factor that is making sports betting in Russia not optimal is the amount of government meddling.
The Russian government has always had a hard line against gambling and there has been a lot of harsh legislation against it. Recent drafts of laws against gambling have the government considering a punitive 10-percent tax on all gambling revenue, which will be another damaging blow to the Russian sports betting industry.
Betting still going
Sports betting is not going down without a fight, though. Records show still decent earnings for sports gambling operators. The highest average wagers can be found in basketball, with an average wager of $14.57. This is followed by hockey at $13.51, football at $12.29, handball at $10.02, and volleyball at $9.17. Football holds 32.3-percent market share of the bets, while basketball is at 19.7 percent and hockey is at third at 17.5 percent.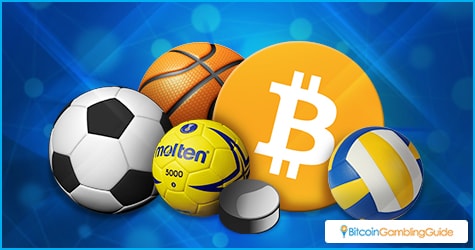 The Russian sports betting market may have taken a beating, but the appetite for sports betting in the Russian market is keeping it alive. Future events will decide whether or not sports betting will have a future in Russia.
Meanwhile, players based in Russia or prefer to use the language can head over to some of the leading Bitcoin sports betting site in today's market. VitalBet, for example, caters to players who use the Russian ruble for payments. This sportsbook is also optimized for the Russian language, making the platform fully compatible for the Russian sports bettors.