The Bitcoin breakthrough spurted portals for innovative ideas in the field of gambling, commerce, and the financial market. As it makes its way toward mainstream recognition in these departments, one concept emerged during the last quarter and 2014 displayed exemplary potential that may eventually uplift the concept of digital currency even further.
SatoshiPay, founded by Meinhard Benn and two friends, initially proposed a payment system that caters to the eCommerce sector. The founders, however, decided to pivot from one niche to another that focuses on nanopayments.
Dissecting nanopayments
The concept of the SatoshiPay Bitcoin nanopayments is a relatively untouched field that remains to be an unsolved problem, and SatoshiPay's mission is to unearth individuals who can utilize its functions.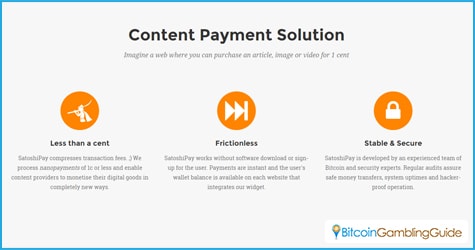 Nanopayments typically range from €0.50 to less than a cent, which are aimed toward the web content providers. In return, this permits the content providers to monetize their digital services in new ways.
Backing up the system is Bitcoin's blockchain technology, and this enables economic benefits for both the company and its users.
Benn said:
"We leverage bitcoin's blockchain technology and can benefit from its stability and feature set, which comes for "free". So we have low operational costs, which allows us to charge lower fees."
A WordPress plugin by SatoshiPay is expected to be released that will potentially reach 24 percent of the web without the need for any technical expertise on the publisher's part. More Bitcoin-friendly blogs are assumed to try out the plug-ins once released. In addition, the brand will soon test its technology along with an investor blog that houses 60,000 subscribers.
Meanwhile, the team developed a system designed to provide the other end of the users with a frictionless experience. This includes removing any form of download or sign-ups that act as a nuisance for majority of the users.
Nanopayments in Bitcoin gambling?
After its win at the EIG Pitch stage, the company is expected to expand its market not only within the web content niche but also set its foot inside the iGaming industry. With a reputable investor—Coinsilium—backing SatoshiPay, expect to see the company rapidly grow after its public release scheduled in December this year.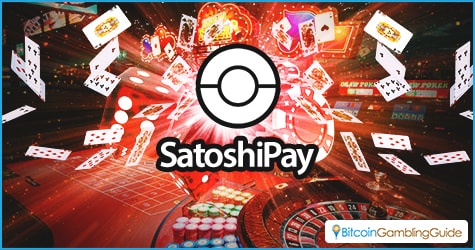 Likewise, it is not all about the money for the company. Another approach the team took is allowing the users to spend on quality content while having fun. This method seems to be scarce in the industry, and it is a breath of fresh air knowing that there are businesses that still give importance to this characteristic.
Virtual currency may just have another ace in its hand once SatoshiPay takes off in the market. Adding nanopayments to cryptocurrency gambling sites like a Bitcoin casino or any other Bitcoin-powered betting venue online may significantly improve how this market is handled, especially on the backend.
Bitcoin games already promote micropayments with its small bets normally employed in Bitcoin dice games. With the SatoshiPay Bitcoin nanopayments integrated, more online casino games may be optimized to function with such payments.