As you go about having fun in online Bitcoin gambling casinos, it is necessary that you have secure wallets to keep your spare bitcoins as well as your huge wins. Of course, it cannot be stressed enough how important that is.
One of the most secure wallets and the easiest to generate is a paper wallet. This is basically a Bitcoin public address and its corresponding private keys printed on a piece of paper.
This is a better option since it is way easier to keep a piece of paper secure than a computer or any other digital device.
However, the challenge with this type of Bitcoin wallet is always in safeguarding its integrity during generation and printing process. And this is made complicated by the fact that the tools for generating wallets are domiciled online.
During the generation, security might be compromised
Consequently, it is possible that someone with the intent of stealing from you may have spyware installed in your local disk. This will send the wallet's critical data during the process of its generation.
And in that case, printing your wallet on a piece of paper might not serve the purpose you intended—especially when the private keys that are the reason for doing it could be in someone else's possession without your knowledge.
Apart from the computer itself, peripheral devices are also a possible security weakness. For instance, the printer often keeps memories of data that it processes, and therefore, anyone who can access it physically or remotely has an opportunity to get your private keys and steal from you.
Of course, you must be wondering how you can generate a paper wallet securely.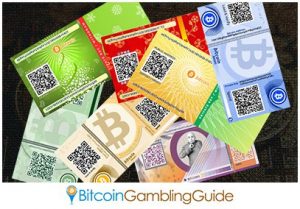 Consider the safety in your printer too
The first thing you should do is to ensure that you are using a dumb printer. This is a printer that does not have an internal memory for storing copies of printed documents.
Also ensure that your computer is running on an up-to-date antivirus. Even though this does not eliminate the risk of someone snooping entirely, it lays the ground for the other measures that you are going to put in place.
The second, and perhaps the most important, step is to disconnect your computer from the Internet. However, before doing that, you need to have the address generator saved locally first.
In order to do that, you must visit a site like bitaddress.org and save the web page to your computer by right-clicking on it and selecting 'Save As'.
Bitaddress.org is a client-side paper wallet generator written in JavaScript. This allows it to operate without an Internet connection as long as the web page is saved on your computer.
Use all security features available to you
With the web page for generating the paper wallets saved locally and your computer disconnected from the Internet, you can now go ahead and make a Bitcoin address and corresponding private keys. You may choose to generate a wallet or several of it.
However, it is also advisable to encrypt your paper wallet with a passphrase, which you must keep where you will not lose it.
With that, your Bitcoin wallet is ready for the printer.
After you are done, delete any copy of it from the computer memory and the thrash. Also, get rid of your Internet browsing history, cookies, and cache. Only after this should you reconnect your computer to the Internet.
Online wallets vs paper wallets for Bitcoin gambling
With these steps, you stand a chance of having a truly secure paper wallet that will keep your Bitcoin wins safe and secure from whichever Bitcoin casino, sportsbook, or poker room you play in.
Unfortunately, using a paper wallet to gamble online is not advised. Online wallets, instead, are recommended in order to have quick and seamless gambling sessions using the digital currency.
Keeping enough bankroll in the online wallet, on one hand, is the smartest thing to do in order to avoid losing too much coin from inevitable instances of scam or hack, for instance. On another hand, this practice will help you control your betting splurge. After all, you can simply store your Bitcoin wins in a paper wallet and allocate some BTC in an online wallet for some Bitcoin gambling action.