Bitcoin continues to gain traction in the financial world. As a digital currency, it enables quick and anonymous transactions worldwide. And when viewed from an online gambler's perspective, this is an appealing trait.
A lot of people are curious about entering the Bitcoin ecosystem, but most are still a bit wary. This is mostly because of Bitcoin's high volatility and negative press that surrounds it. Those who can take the risk and want to start with Bitcoin are in for a great surprise, even more so when in the world of Bitcoin gambling.
Wallet choice and exchanges
The essential tool that everyone needs to start Bitcoin transactions is a Bitcoin wallet. This is essentially a piece of software—sometimes hardware—that allows a person to store and trade Bitcoin.
Each wallet has a particular address that people use to indicate the source or destination of a transaction. Paying Bitcoin will require someone to give their wallet address, the destination, and the amount to transfer. To get paid in Bitcoins, all that needs to be done is for someone to send payment to a person's address.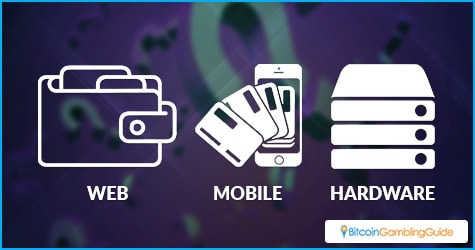 There are quite a few wallets out there, each with their own pros and cons. Online bettors would want two: one for spending and another for secure storage. A spending wallet should be easy to use and very accessible, while a banking wallet must be chosen for security purposes. Most wallets are available on mobile, ensuring ideal convenience. Two-factor authentication is the preferred security option since it requires two passwords to be bypassed.
Once a wallet is available, a prospective Bitcoin gambler will then need to acquire bitcoins. Bitcoin exchanges are a popular choice. But nowadays, some wallets allow for conversion from fiat currencies to Bitcoin with ease. People will need to take note that conversion may have some fees, so this should be taken into account.
The gambling factor
For online gamblers, there are a couple of factors that they need to be aware of. The elephant in the room is the fact that they will be using bitcoins to gamble.
Many countries in the world have regulations about online gambling. This means that people cannot use a particular currency for gambling or that residents of a region are barred from playing. Bitcoin usage ensures that no one knows where a player comes from, although it is still possible to be tracked. If a gambler is from a restricted country, the account is sometimes suspended and the accounts frozen, even if they were only using bitcoins. This mainly depends on the operator. Some operators do not care, while others are stricter. It is the gambler's responsibility to ensure that they are breaking no laws when playing.
The other element that gamblers need to be aware of is the price volatility of the cryptocurrency. Big jackpots may end up being reduced for no other reason than the price of Bitcoin dropping. Online gamblers are familiar with risks, though, and they should just take this in stride.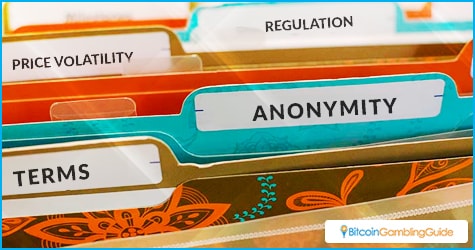 Bitcoin is quickly looking to be the currency of the future, and online gamblers may want to get into the ground floor before it goes to the top.
With the state of today's Bitcoin gambling sector, choosing a Bitcoin casino, sportsbook, or poker room should be easy, let alone finding the right brands from the bevy of leading names in Bitcoin gambling. For a start, Bitstarz, VitalBet, and Americas Cardroom are great venues since they accept both Bitcoin and other fiat currencies.