When it comes to handling bitcoins, the security of wallets is paramount. There are numerous stories online of people who have had their wallets cleaned out without their knowledge.
Perhaps one incident that has become the lowest point of the crypto currency's existence is the disappearance of 850,000 BTC from Mt. Gox in early 2014. About 750,000 of this amount were from customers' wallets at the Bitcoin exchange.
It must be noted, however, that such fraud is not exclusive to Bitcoin. There are numerous cases that stand out in history of millions of dollars or huge consignment of precious minerals being lost to thieves and scams.
And, therefore, just like with the fiat money, the responsibility of taking care of your bitcoins lies with you. You may delegate it to others but, as it is said elsewhere, the buck stops with you.
In order to start protecting your bitcoins, you need to understand that there are mainly two types of Bitcoin wallets: cold and warm.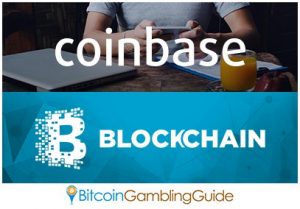 You need to balance between convenience and security
Cold wallets are those that are not connected to the Internet in any way. They include paper wallets and digital wallets in devices not connected to the Internet.
Such wallets are regarded as the most secure. However, that does not mean they are not vulnerable at all. If someone, besides you, has physical access to them, then there is a likelihood of them getting compromised.
On the other hand, warm wallets are those that are connected to the web. In most cases, they are stored in the cloud. The best examples of such wallets are those on Blockchain.info and Coinbase.
Yes, even those on your local disk fall in this category, as long as the computer is linked to the Internet. For the simple reason that criminals can access them remotely, warm wallets are regarded as the less secure of the two.
Cold and warm wallets have advantages and disadvantages
Each of these two types of wallets has their advantages and disadvantages. For instance, the cold wallet is more secure but it is less convenient. You cannot use it for the day to day expenses, such as paying for your lunch at your favorite restaurant or even tipping the waiter. A warm wallet like the one on your mobile phone takes care of these.
Nevertheless, it is possible to get the best of each of these wallets.
Since the cold wallet is more secure, it is the most convenient place to keep large sums of bitcoins. On the other hand, warm wallets provide you with the place to keep bitcoins for your day to day expenditure.
However, regardless of whether your bitcoins are kept in a warm or cold wallet, you need to take further steps to improve their safety and prevent Bitcoin security breach.
It is highly advised to keep your cold wallet in a secure safe especially if it contains a substantial number of bitcoins. Meanwhile, users of warm wallets may use features like encryption, multi-authentication, and secure passwords. It is also important to back them up.
Safety of Bitcoin wallets is essential even in online gambling
While you will not entirely eliminate the likelihood of having your wallet cleaned out, by adopting these measures you significantly minimize it, especially when you are into Bitcoin gambling.
Players in a Bitcoin casino or in an online sportsbook tend to use warm wallets since these are easier and more convenient to use. Several Bitcoin gambling sites provide a generated wallet address and a QR code, which cater to the bettors using a mobile Bitcoin wallet instead.
However, like mentioned earlier, security is the primary enemy of warm wallets, hence the increase in the demand for Bitcoin hardware wallets.
There are key points to remember in order to protect your Bitcoin wallets from possible hacks and unauthorized access, but when gambling with bitcoins, it is a must to ensure that you only keep enough coins to serve as your bankroll for that gambling session. In fact, what most bettors do is they transfer BTC from their cold wallet to their warm wallet dedicated for Bitcoin gambling, or even consider the idea of biowallets for Bitcoin gambling.
After all, the last thing you would want to happen is to win tons of massive payouts paired with lots of Bitcoin casino bonus deals only to find out a few hours later that all these sweet payouts are gone.