Launched in 2012, Slotegrator started out as a games aggregator company. It would contract out partnerships with software developers and hook them up with interested gambling site operators. This makes it easier both for the developers and the operators.
Developers get to have their games be featured on gambling sites and operators would have more games to offer on their site. This gave the company a good foundation to build on. Since then, Slotegrator has expanded its services and has become a well-known member of the online gambling scene.
Services offered
Slotegrator has quite a few services that it offers. First, there is the fact that Slotegrator can help set up an online casino from the ground up. The company provides a white-label solution that provides everything a prospective online gambling site owner will need. This starts from the gaming licenses, web design, installation, and after-market maintenance.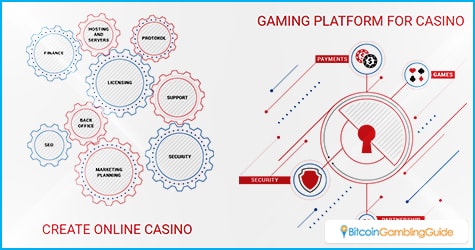 Moreover, Slotegrator helps establish casinos. It is either by providing them with new games or by getting them an entirely new gaming platform. Adding games to a casino can be a complicated process, so the assistance of Slotegrator is often appreciated. This is because it usually requires contracts with developers and integrating the game into the existing software infrastructure. A bigger task would be to change the entire gaming platform of a gaming site. Fortunately, Slotegrator can make it easy with their assistance.
Finally, Slotegrator even helps brick-and-mortar casinos by selling them slot machines. The company has a wide range of slot games that it can sell to casinos. Most of them are well-known European manufacturers and can ensure a high-level of quality with their products.
Available partnerships
Slotegrator would not be so successful if it did not have a lot of good partners. This applies to both its casino platform and game developer partners. For platform developers, Slotegrator only has two: CASEXE and SoftSwiss. SoftSwiss is a big name in the online gambling scene and its platform is robust. CASEXE is newer but is known for good work as a Bitcoin casino platform.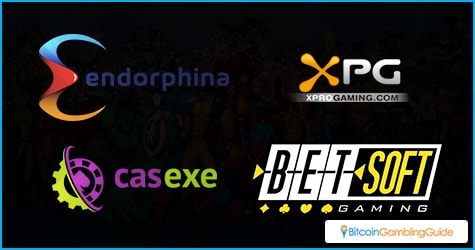 As for game developers, Slotegrator has most of the big names on its partners list. This includes Endorphina, BetSoft, and Microgaming. This means that any casino that signs up with them has access to games like SatoshiDice and the Thunderstruck II slot. The company has also signed up smaller developers like Tom Horn gaming and Igrosoft. This provides its customers with a comprehensive list of games that should make anyone happy.
Newest product
The company's newest offering is its own online casino, BitVegas.io. An online casino based out of the CASEXE platform, it uses Bitcoin as its primary medium of transactions. With a well-designed website and a lot of enjoyable games, many players would like playing on this site. It also helps that the site has an attractive set of promos.
With its own gaming site and great services, Slotegrator looks to be a company to watch out for.