Bitcoin gambling providers have to establish a personal relationship with their customers. Offering a live chat feature is slowly becoming the norm in the gambling industry. Social media is still an important factor as well, due to its global reach. But a new trend is starting to emerge, as consumers show an appetite for social messaging services to contact businesses.
Collecting feedback from customers and sorting out issues is of the utmost importance for every company. Bitcoin casinos and gambling service providers need to engage with their customers in an active manner.  Relying on social media like Facebook and email communication is no longer sufficient, as a recent Twilio study goes to show.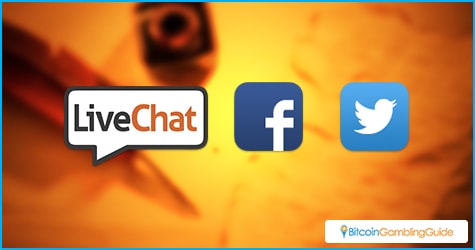 Social messaging and customer interaction
As it turns out, consumers want to use the latest technology to keep in touch with businesses. Nine out of 10 consumers would like to use social messaging platforms for this purpose. Unfortunately, very few enterprises are embracing this technology right now. Bitcoin casinos and gambling providers could become market leaders by jumping on this new trend.
Over the past few years, there has been a growing focus on digital communication solutions. Despite this trend being around for some time, most companies have not caught up with this demand just yet. This could prove to be a problem in the coming years, as messaging ranks as the #1 customer service channel in many countries. Particularly Asian and US customers seem to be flocking to social messaging these days.
Reaching out to a brand is not an easy task these days. Although most Bitcoin gambling platforms are active on social media to help out customers, they need to stay on top of new trends. Among popular applications and protocols are text messaging, Facebook Messenger, and WhatsApp. Snapchat is slowly starting to gain traction, which is another option to take into account.
Surveys like these always need to be taken with a grain of salt, though. Twilio's business model revolves around providing communication infrastructure to enterprises. That being said, these demands by consumers should not be ignored by any means. Bitcoin gambling platforms would do well to take notice of shifting consumer expectations, as missing out on these opportunities would be a shame.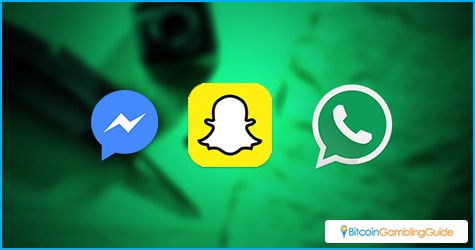 Improving communication in Bitcoin gambling
Not many Bitcoin casinos have fully welcomed the shift to social messaging just yet, but some brands have already opened more channels to communicate with the customers. Americas Cardroom, for example, sticks to the conventional live chat and phone support. But through its Facebook page, players can initiate a conversation and perhaps ask about its latest online poker tourneys and promotions.
Just about any Bitcoin gambling site that maintains a Facebook page may be contacted through Facebook messenger. Not only does this make the brand-customer relationship closer, but it also creates a more harmonious landscape for both the operators and the gambling community.