Bonuses are part of the online casino experience. Whether it is for more money in the bankroll or free spins, casinos offer these bonuses to attract more players. These bonuses have succeeded greatly and a lot of casinos can thank them for the increased patronage. SoftSwiss casinos are no exception. SoftSwiss provides a software platform for many online casinos and several of them are offering excellent bonuses this month.
4Grinz – No Bonus Coin Back
The 4Grinz Casino recently shifted to the SoftSwiss platform. With a growing clientele, the team behind 4Grinz felt that they needed a software platform that answered all their needs and would help the casino grow. They turned to Softswiss to provide them with the right software infrastructure to do so.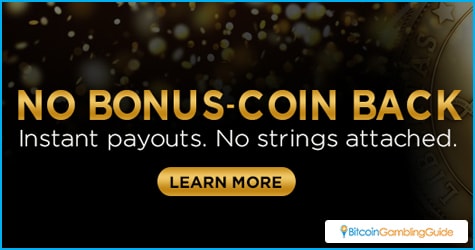 With the recent switch, though, 4Grinz wants to celebrate, and this is different from its House Warming Party promotion last month. All throughout July, 4Grinz will raise its Coin Back rates for those who play SoftSwiss games and slots. With offerings like Platinum Lightning and Blackjack Surrender, playing SoftSwiss games should be great fun.
The 4Grinz No Bonus Coin Back is unique in online gambling, so it is great that players can enjoy it at higher rates. It works by simply giving back the amount lost by a gambler on the game, though they need to be a Club Member. Each Coin Back period begins Thursday at 00:01 and ends 00:00 the next Thursday, with Coin Back paid on Friday. Normally, it is set at 10 percent, but with the promo going, the rates are at 13 percent for basic members, 18 percent for Joy Luck Club members, and 23 percent for VIP members.
BitStarz – Slot Wars
Another popular SoftSwiss-operated casino is BitStarz, and this July has the casino offering a repeat of its Slot Wars promo. Starting out as a way to encourage players to play slot games, Slot Wars has become successful enough that a lot of people are clamoring for it to come back.
BitStarz has obliged and is running the Slot Wars promo for the entirety of July. The promo has the same basic premise but is slightly expanded: the top Bitcoin and Euro wagers in slot games will receive a share of a prize pool. For Bitcoin, it is the top 30 sharing a 5 BTC pool, while the Euro side is to share €500 among the top 20. All a player needs to do is play the Bitcoin slots on board and the site will automatically tally the wagers.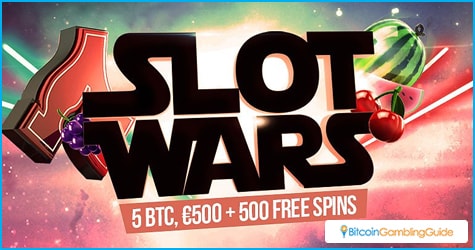 BetChain Casino – Early Bird Special
BetChain Casino also runs on the SoftSwiss platform. It has several promos on going, but one of the attractive promotions is the Early Bird Special. This is for players who like to get their gambling in during the early hours. It is available to anyone who deposits on Monday morning at 1 a.m. to 2 a.m. The deposit bonus is 300 percent up to 0.3 BTC or $/€30. Players will need to contact customer support to receive this bonus.
Fans of SoftSwiss casinos will appreciate these bonuses. July will be a great time to drop by any of these three Bitcoin casinos to have a taste of the bonuses they have in store. Making these bonuses more attractive are the games on board, including those from Endorphina, NetEnt, Betsoft, SoftSwiss, and many others.