A leading online casino software provider expanded its services beyond Internet casino gaming by venturing into the world of sports betting. Instead of supporting fiat currency, however, it integrated Bitcoin into the popular activity of traditional sports betting.
SoftSwiss, known for its comprehensive Bitcoin casino software, recently launched its latest project, the News&Score Bitcoin Betting Exchange. Tailored for cryptocurrency fans, especially those of Bitcoin, the modern gaming portal now features anonymous, instant, and automatic online betting.
Unlike the typical Bitcoin sports betting site, News&Score is a one-stop service for the latest news on sporting events and online betting. According to SoftSwiss, the technology used enables the platform to process and accept Bitcoin payments while giving all players the access to the largest database of sports statistics, odds calculator, live sport scores, comments on sport events, and even to the odds comparison provided by the most reputable bookmakers in the world.
Given that this gaming portal is powered by Bitcoin via SoftSwiss, placing bets without having to register for an account is possible. In fact, this feature—instant, anonymous betting—is among the key factors that set this online sportsbook apart from the typical bookmakers online.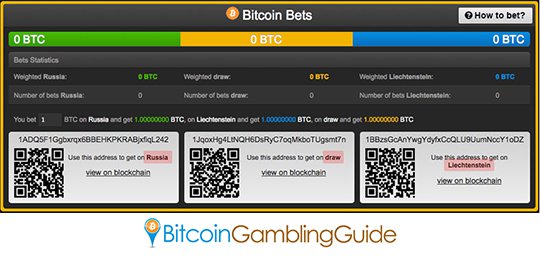 Betting on News&Score involves choosing an event, picking among the available bet options, and sending the wager in the form of the digital currency to the corresponding Bitcoin wallet address of the bet. All bets are processed automatically without ever needing to make deposits, but they must be sent in 15 minutes before the event begins. Wagers that fail to meet the cut-off time will be considered as donations, and therefore, they will not be up for a refund.
Since there is no middleman in the transaction process on this site, each winning will be automatically delivered to the respective Bitcoin wallets of the lucky bettors.
Bitcoin gambling enthusiasts who wish to be part of the online betting community on this portal may opt to register for an account. Doing so gives them the privilege to become a member of a team fan club, to select leagues they prefer to see live, to write blogs, and to comment on articles and events among others.
Aside from betting on sports with Bitcoin, gambling aficionados may also play Bitcoin casino games through the casino platform hosted by News&Source. Also powered by the Bitcoin casino software of SoftSwiss, bettors should expect to find the familiar games on this Bitcoin gambling platform that are optimized for both web and mobile gaming.
Working hand in hand with SoftSwiss, News&Source Bitcoin Betting Exchange hopes to become the primary source of fun opportunity for Bitcoin sports betting enthusiasts in the world.