Tony G, the mind behind the Tonybet gambling site, recently finished a deal that opened up a lot of opportunities for the gaming site and for Bitcoin gamblers. The well-known poker player and politician recently made his support of Bitcoin very clear in a speech in front of the European Union. He has put his money where his mouth is and has opened up his online betting site to Bitcoin transactions. Tonybet has turned to SpectroCoin to help deliver this promise.
SpectroCoin advantages
SpectroCoin is a secure and easy-to-use web-based Bitcoin wallet aimed at doing all the usual Bitcoin transactions. Established in 2013 by the trio of Vytautas Karalevičius, Mantas Mockevičius, and Justas Dobiliauskas, it is currently being managed by the Lithuanian-UK company Spectro Finance Ltd. This makes it ideal for Tonybet's purposes since it is based out of Lithuania and mainly targets the Eastern European market.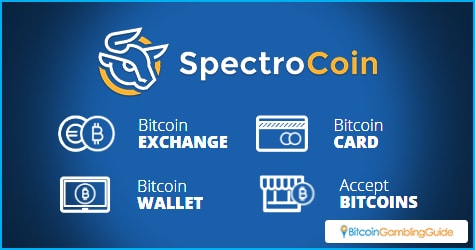 SpectroCoin, however, goes beyond Europe and brings the world to Tonybet's doors. It works as a Bitcoin exchange and wallet in over 150 countries all over the world. Besides that coverage, it has more than 20 methods for depositing and withdrawing funds to and from the wallet. This includes credit cards, bank transfers, and online payment services. The company also offers debit cards which can be used at ATMs, shops, and online stores.
For Tonybet itself, there are advantages. SpectroCoin was one of the first European companies to offer a quick merchant solution for online stores. This has led to them developing a solid infrastructure that would support customers and merchants using Bitcoin.
SpectroCoin.com offers an easy way of Bitcoin integration. This is done through an API or an e-commerce plug-in. Businesses only need to choose between the two and set them up to start accepting Bitcoin. This integration supports major e-commerce platforms such as Drupal, OpenChart, WHMCS, and Magento.
With a solid payment structure, online gamblers and Tonybet are assured that no one gets cheated out of their money. Additionally, Bitcoin transactions allow people from beyond Eastern Europe to play at the site.
Tonybet Poker opens to Bitcoin players
The international nature of the updated Tonybet site is a boon for poker players. Tony G's status as a well-known international poker player has attracted many fans of the game to visit the site's poker rooms and experience what Bitcoin poker offers.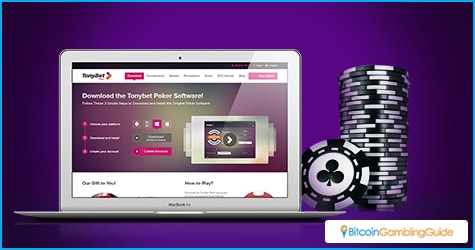 Their biggest draw is the Open Face Chinese poker application launched in 2013. The app offers simple cash games, Sit and Go, and multi-table tournaments. There are also other poker game variants like Pineapple and Turbo. The site has been successful in holding poker tournaments that would draw players from the world over.
SpectroCoin's assistance as a payment processor will allow more growth for the site's poker rooms. People can expect Tonybet Poker and the fact that Bitcoin can now be used to join online poker tournaments to spread beyond Eastern Europe in the near future.