Bitcoin gaming has often been associated with Bitcoin gambling, mostly because online gambling has been the bread-and-butter of Bitcoin for a long time. However, this does not mean that there would be more mainstream gaming implementations. Developers have come out with small gaming apps that use the Bitcoin fever to set themselves apart from competition like Sarutobi and other games.
The Bitcoin gaming scene needs a big game, though, if it wants to go into the mainstream. Fortunately, a game has been in the works that can bring Bitcoin gaming into the limelight. Spells of Genesis, a blockchain-based trading card game, is set to be released in the middle of September. From what people have seen of the game so far, it has the potential to become a big hit.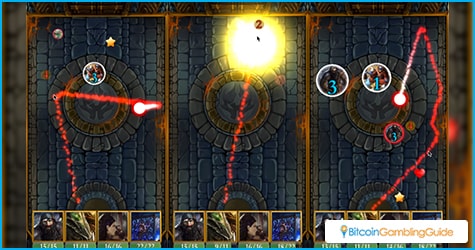 Long development history
The release of Spells of Genesis has been a long time coming. People first heard about the game last year. EverdreamSoft found success in 2010 with its Moonga trading card game and the company wanted to continue on their success. The developers then conceived of the idea of combining Bitcoin blockchain technology with a trading card game.
EverdreamSoft eventually decided to start developing their product with help from its fans. It did this by holding a sale of BitCrystals, which are Spells of Genesis' potential currency. The month-long sale resulted in increased interest and an initial round of funding for the game.
After that, the game followed its developmental plan for the next year. By June 2016, the final cards were added as well as the single-player campaign. The guilds and the level editor were also finalized, along with the team page.
July had the team add the finishing touches: XP, achievements, and quest. When August came, EverdreamSoft put in the in-app purchases and the sound and visual effects. All throughout, the game was in closed beta, being fully tested so that it would be polished product. At present, the developers are eyeing for a Spells of Genesis launch in mid-September.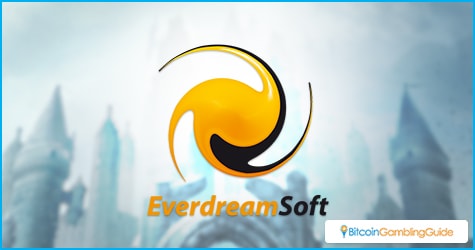 Solid product

Initial reports on Spells of Genesis have been very positive about the product. First of all, many players are pleased by the game's replayability. Unlike flash-in-the-pan games that give players an initial rush of gratification but leave them high and dry, Spells of Genesis keeps people coming back with its combination of good gameplay and solid content. Additionally, the social factor added by the introduction of guilds has given the game increased longevity.
EverdreamSoft also has plans even after the game's opening for continued development. For example, the game already has quests in play, but the company is thinking of adding daily quests to spice the game up a bit. With solid support and great gameplay, Spells of Genesis is looking to be a hit in the making.