November is right around the corner and with it comes the spooky holidays. Halloween may be just a single day, but that should not stop people from having a creep-tastic time. For slots game players, there are a lot of themed slot games that should be perfect for their horror-themed atmosphere. Here are some Bitcoin Halloween slots that can give both the trills and the chills for slot game lovers from two of the top game content developers out there: NetEnt and Microgaming.
Lost Vegas slot
One of the prime offerings out there, Lost Vegas transports players to post-zombie apocalypse Las Vegas for some slot gaming fun. It is a five-reel slot with 243 ways to win. Designed by Microgaming, the most interesting feature of the game is that has two modes. When people start playing, people make a choice whether they want to be a Survivor or a Zombie. This choice affects what sort of bonuses a player gets.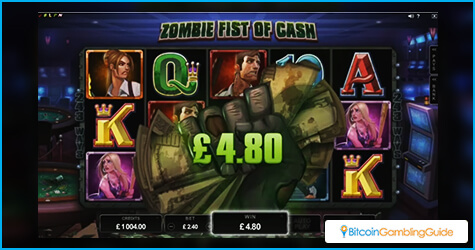 For example, when playing in Survivor Mode, three or more hazard scatters will trigger the Survivor Free Spins feature, which comes with the Stash feature. In Zombie Mode, the same amount of scatters can activate the Zombie Free Spins feature which sets up the Infection feature. The gameplay combined with the cartoonish graphics gives it a unique atmosphere that should attract players.
Immortal Romance slot
Another offering from Microgaming returns to the vampire genre. This time owing to the Vampire Diaries phenomenon, the slot brings witches, vampires and forbidden love all together in fascinating mix. The great graphics and soundtrack evoke a mysterious atmosphere that everyone will love. Combine it with bonuses activated by the Lion's Head Door Knocker symbol and this explains why it is a sure hit.  Two or more of these Lion's Head symbols are enough to give a boot in winnings. More bonus features can be activated when players are invited into the Chamber of Spins.
Dracula slot
Most of the world knows the name Dracula. The King of Vampires has been terrorizing the world for more than a hundred years now and NetEnt has brought him to the slot game genre with a license from Universal Pictures and a five reel, 40 pay line slot game. The first element that many players will notice with the Dracula slot game is that it features some of the best 3D graphics out there. Players can see Dracula glowering at the side of the screen with animal intensity, while they get to see him in all his glory when winning combinations are achieved.
However what really sets the game apart are its two bonus features. First is the Bat feature which is randomly triggered. This has Dracula become a swarm of bats and randomly changes a set of blocks on the reels. The second bonus feature is the lady feature, which is activated when the Dracula stack appears in the second reel and the Lady stack shows up in the fourth reel. This gives players 10 free spins and big bonuses.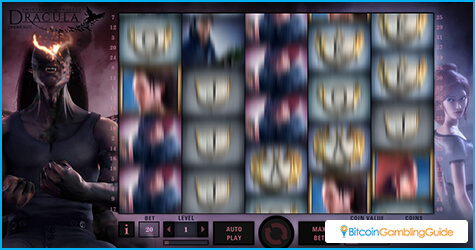 Lucky Witch slot
Microgaming offers another spooky treat with Lucky Witch. With graphics that pop and are ideal for Halloween, players are treated to bubbling cauldrons and cute witches. With spookily fun music, Lucky Witch promises players a great time. This is especially when the scatter symbol is activated, which gives out bigger pay outs and free spins. In addition to that, the bubbling cauldron can also trigger four different bonus rounds.
Creature from the Black Lagoon slot
Another NetEnt and Universal partnership, Creature from the Black Lagoon is a slot game based on the classic 1954 monster horror film. With graphics and music that duplicate the atmosphere of the original film, players are treated to the half-fish half-human creature called the Gill-man attacking hapless women and being beaten by brave men. With a set of mine-games that features events from the film and a generous set of bonuses, anyone who plays Creature from the Black Lagoon will have a great time, as well as playing other NetEnt Bitcoin slots.