Asia is the next global economic powerhouse, and it is all set to fully absorb the technological innovations Bitcoin will bring to the region's developed and emerging markets. With Hong Kong, Singapore, and the Philippines leading the latest Bitcoin growth spurt, it is only a matter of time when the diverse continent becomes the perfect model for the cryptocurrency.
Filled with so much potential and opportunities, Asia now enjoys the attention from the outside and within, as everyone anticipates how this region's competitive markets, especially its gaming industry, will fare with Bitcoin and other innovations.
The world can catch a glimpse of what the Asian gaming sector and market will be with Bitcoin on board in this year's Sports Betting & iGaming Asia conference and exhibition.
A look at Bitcoin and iGaming in the Asian setting
Organized by Eventus International and CoinPoint, the Sports Betting & iGaming Asia 2015 event will explore the issues and trends in the Asian market and will delve deeper into the fundamental issues that are prevalent in the Asian gaming sector.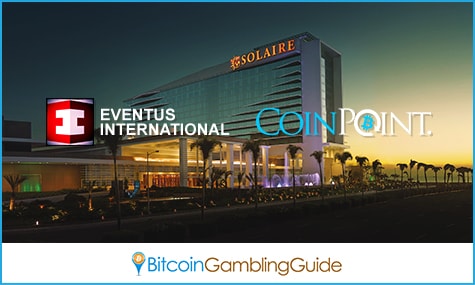 The strategies, developments, growth, and opportunities on this market will form the core of the three-day Bitcoin gathering, which will be held at the Solaire Resort & Casino in the Philippines from August 10 to 12.
High-level speakers will grace the event as notable personalities from various sectors, including First Cagayan, Philippine Amusement & Gaming Corporation, CoinPoint, Bettorlogic, London Gaming Company, 1710 Gaming Ltd., and Web Gaming are scheduled to share their knowledge, analyses, and valuable predictions.
Some of the topics lined up for a series of panels and discussions cover an extensive range of topics, such as the current challenges and opportunities, the legal issues and barriers, and the potential business success on this market. Moreover, the potential of Bitcoin to find its right spot in Asia's gaming sector is among the points to be tackled throughout the conference and exhibition.
In addition, the stage will have the spotlight on affiliate marketing and the rise of social casinos and mobile gaming within the continent known for avid users of the social media and mobile technology.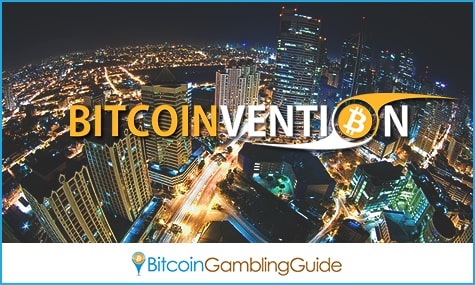 Bitcoinvention to explore Asian Bitcoin Gambling
The last day of the Bitcoin summit and exhibition is devoted exclusively to Bitcoinvention, the first convention in Manila, Philippines wholly focused on opening the Asian door to worldwide Bitcoin merchants.
The day-long masterclass aims to touch on a wide scope of areas, including Bitcoin gambling payment solutions, Bitcoin gambling marketing, security, and the Bitcoin advantages for iGaming.
Equally credible and engaging speakers will provide novice and expert bitcoiners and entrepreneurs with new perspectives and understandings useful to have the right and appropriate tools and skills in addressing the growing trend of Bitcoin gambling and in setting up Bitcoin casino businesses and the likes.