Sports betting has always been a big business, but there has been a noticeable jump in online bookmakers in recent years.
Before, sports betting was dominated by the local bookmaker. Prospective sports bettors would drop by, put down their bets, and collect their betting slip. If they won, they would come back to claim their winnings.
Fast forward to the present, a bettor can easily place his bet on any sports and matches he wishes in the comfort of this own home. Wins are automatically transferred to his account and could be cashed out through a bank account or wallet if using Bitcoin. With billions of dollars in gambling revenue, thousands or even millions could be doing this on a daily basis.
The psychological factors
Players would want to win big when they bet on sports, and this is the primary reason they wager on Nitrogen Sports, VitalBet, and other popular sites in Bitcoin sports betting. The chances of winning payouts are better and more rewarding with betting on sports rather than on other options.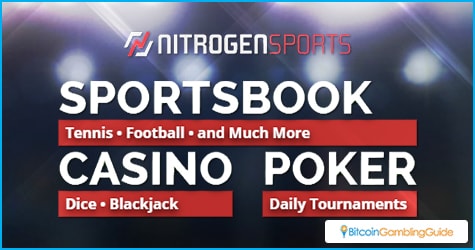 Slot games and the lottery, for example, can let players win millions of dollars, but the odds of winning are low. Sports bets are a lot more forgiving. The recent Leicester Premier League win had set the team's chances of winning at 5000:1, which is better than a person's odds at winning the Powerball draw.
Another reason sports betting appeal to many is it gives them a sense of connection to their favorite team and athletes. A wager gives bettors a stake in whether a team wins or loses. It engages people and gets them more invested in the game, especially when it comes to the sports and tournaments the fans are most passionate about.
At present, the NBA conference finals and the upcoming UEFA Euro 2016 are the most talked about events, and are joined by other equally thrilling events and leagues in football and other sports. Sports betting truly heightens the viewing experience better than any ringside announcer.
Convenience plays a big part
Sports betting's popularity is unquestioned, but why is online sports betting suddenly becoming more prominent than its offline counterpart? The main reason is convenience.
When people make bets on dedicated online sportsbooks like BetCRIS or in online casinos with sports betting sections like Bovada, they skip a lot of the process when it comes to sports betting. They do not have to go out, and they are not limited to how many bets they can put down in a single visit.
For instance, for online sports bettors, it is a simple matter to wake up early in the morning and place a bet on their favorite team before even the local sportsbook open shop. They can even add bets to their slip while at work. It also allows for alternate currencies like Bitcoin to be used, adding another layer of convenience.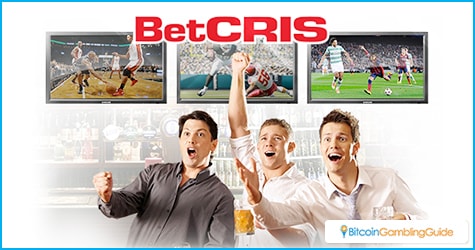 Furthermore, online sports betting has made live betting possible. Live streams over the Internet allow for bettors and bookies to adjust odds and place bets as a match is happening in real-time. This would not be possible with the normal sports betting options. Live betting adds further spice to the betting action.
Online sports betting has come a long way from its roots. People can expect it to become even bigger as time passes, and the involvement of Bitcoin in the process makes it all the more dynamic and flexible for both the operators and the players.