This year is another great year for soccer as UEFA celebrates the 15th edition of the European Championships. To be held in France, this will bring together 24 teams for over a month to determine who will be the European champion.
Also called Euro 2016 and held every four years since 1960, this is one of the biggest events in European soccer. This also makes this event a major one when it comes to sports betting. People will be making wagers on the matches starting June 10 until the finals as their favorite teams clash and compete for the top spot.
Football fever all over again
Euro 2016 will bring a big boost to the sports betting industry and this presents CoinGaming.io with the ideal opportunity.
Last week, in preparation for Euro 2016 opening this week, the Bitcoin casino operator opened the doors of SportsBet.io. This sportsbook is a Bitcoin-only sportsbook that is aimed at servicing the Bitcoin sports betting market.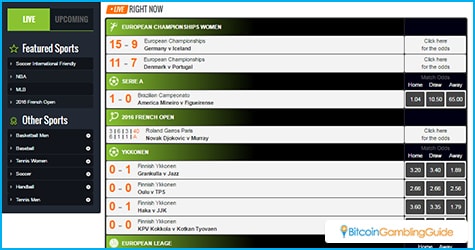 The timing of its debut is ideal, with the Euro 2016 matches presenting a great opportunity for people to try out all that it has to offer for players.
Licensed in Curacao, SportsBet.io is CoinGaming's major step into the world of sports betting, but the software developer already has a noted track record in the online gambling industry. This is reflected in the fact that the SportsBet.io website is polished and looking great.
Visitors will appreciate the effort put into creating a user-friendly and optimized website. CoinGaming boasts that the site will be offering 350,000 pre-match bets a year. That is an impressive number, especially for a site that has just been launched. It is projected that during peak seasons around 70,000 will be offered for avid sports bettors.
Winning sportsbook features
That is just the beginning, though. SportsBet.io presents a complete set of features to make sure that the sports betting experience will be easy and enjoyable for the players.
First of all, the SportsBet.io presented all the necessary information on a single page. A click will narrow down the information displayed. For example, clicking on a sport will display the events of that sport that players can bet on. There is even a search tab ready if players want to search for specific teams or events.
Second, the site allows for single bets and multiple bets. The betting slip widget at the upper right corner of the screen keeps track of a player's current wagers in an organized manner. Bets can be cancelled or changed at a moment's notice.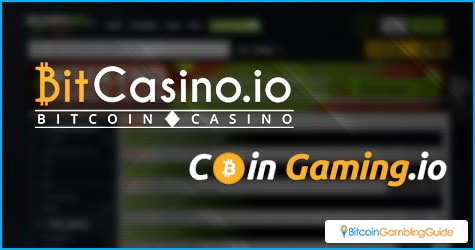 Finally, like its sister site BitCasino.io, withdrawals will have a 2.5-minute turnaround time. This is a feature that many would love since a lot of sports betting sites can take more than 24 hours to process payments.
With these features, SportsBet.io is a strong contender to win the hearts of the avid Bitcoin sports bettors. If that is not enough, the site is running a promo that will award lucky bettors with tickets to the final match at St. Denis on July 10. It seems that the site wants to commemorate its opening with a big bang.