When people think of the Olympics, the image in their mind is of gold medal winners with toned bodies and incredible physical skill. That may all change in the future as plans of adding eSports to Olympics in 2024 started to progress
There are currently three cities vying for the honor of hosting the future Olympics: Paris, Budapest, and Los Angeles. According to a press release issued earlier this month, the Los Angeles Olympics Committee seems to be seriously considering having eSports in the Olympics.
Serious consideration
This is not the first time that video games have managed to get connected to the Olympics. Talk has been going around about adding video games as an Olympic sport for more than a decade now. However, the discussion has only become more serious as eSports has increased in popularity and revenue it generates.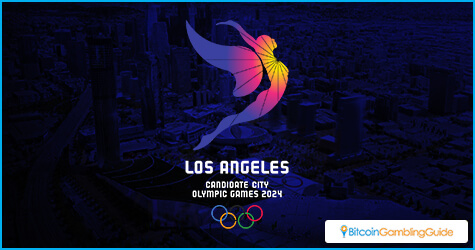 The International eSports Federation has already lobbied the International Olympic Committee to consider adding competitive gaming as part of the upcoming 2020 Olympic Games to be held in Tokyo.
Casey Wasserman, chairman of the Los Angeles 2024 Olympic bid, had this to say about adding eSports:
"LA 2024 fully supports the IOC's mission to get young people all over the world leading active, healthy lifestyles. We view esports' immense global popularity and continued advances in digital technologies as tremendous tools for reconnecting Millennials with the Olympic Movement."
The lobbying may actually have a chance. In the past, it required the lobbying of the International Federation of each sport for a new addition to the roster of official Olympic sports to happen. This changed in 2014 when the IOC allowed the local organizing committees to push for sports that are present in the hosting country.
If Los Angeles wins the bid, then people can expect an eSports category in the Olympics roster. The city is actually well set up for it considering that it recently hosted the League of Legends World Championships in the Los Angeles's Staples Center. This event drew a crowd of 21,000, with millions more watching via streaming.
eSports betting
For the betting crowd, this is good news. Olympic sports betting is already a big business, as proven by the large revenues generated by this year's Rio Olympics. A lot of sportsbooks took bets on all of the events in Rio and there was a lot of enthusiasm for wagering on them. eSports betting is also very popular. When these two combine, people can expect a lot of business to come in when it happens.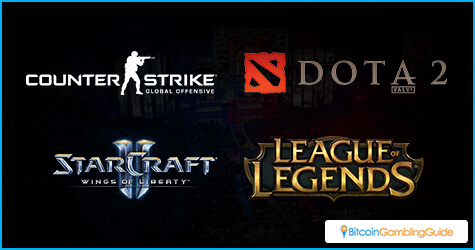 Fortunately, the Bitcoin eSports betting world is ready to handle the load. A lot of Bitcoin sports betting sites have already started to accept eSports wagers alongside normal sports bets. Take for example the sportsbooks powered by UltraPlay like BetEast.eu.
With eight years to go before the 2024 Olympics, people can expect even more Bitcoin sportsbooks to open themselves to the opportunity.