Manny Pacquiao and Floyd Mayweather are two of boxing's biggest draws. Their last match was a big disappointment, though. Instead of a clash of titans, the world watched as Pacquaio fought with an injured shoulder while Mayweather took no risks and played the long game. Instead of a satisfying knockout, the match ended with a unanimous decision in favor of Mayweather.
Itching for a rematch
This is why the world is so hungry for a rematch between the two. But there are a couple of reasons that make getting Pacquiao and Mayweather go for another bout a bit difficult.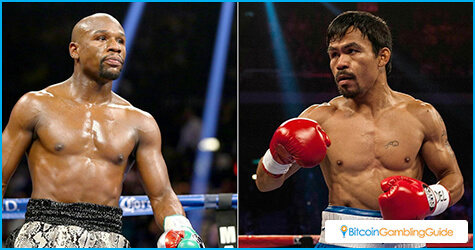 First, Mayweather is pretty much retired. He has gone into boxing promotion and seems to be living the high life. With a 49-0 record, he has a win-loss history to be proud of. The second reason for the difficulty in organizing the match is that Manny Pacquiao is a standing senator in his native country. That is sure to put a crimp on any fights he may want to participate in.
However, reports indicate that Bob Arum is pretty sure that a rematch is happening. He gives it a 75 percent chance to convince both parties to agree to a rematch. Recently, Pacquiao managed to win over Jessie Vargas to claim the WBO Welterweight title. This has managed to generate enough buzz to Pacquiao's name for a rematch.
There are several reasons the two boxers would want to go another round. Mayweather will want to get a 50-0 record to retire on and Pacquiao wants vengeance for the last match. The biggest attraction will be the money. Even though the last fight between the two was a dud when it came to boxing action, it was a blockbuster when it came to earnings. It was the highest-grossing boxing match ever and that is an achievement hard to top. This time around, the two boxers can expect a lot more in terms of the purse.
Betting on the winner
A Pacquiao and Mayweather rematch has sparked a lot of speculation. Some sportsbooks have already gone beyond that. Bovada and Oddshark have already considered the situation and have released their estimated odds on the matter. They put Mayweather as the favorite at -350, with Pacquiao at +256. Those are some significant margins, but it is early days yet.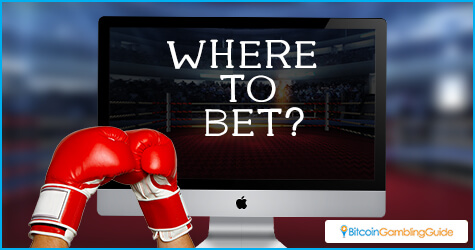 Mayweather being the favorite is supported by several factors. For one, he is a smart fighter. As shown in the first Pacquiao matchup, he managed to avoid a knockout by not playing Pacquiao's game. The result may not have been an exciting match, but it did ensure a win. Bettors should not count out Pacquiao yet. He went into the first one with an injured shoulder and that affected his performance.
For those interested in placing wagers on this match, there will be dozens of Bitcoin sports betting that will offer it when the time comes. This includes BetEast.eu, along with other Bitcoin sportsbooks like Powerbet.io and Nitrogen Sports. Bettors can also catch the odds at Directbet once this rematch pushes through next year. Likewise, Pacquiao's official sportsbook and casino, VitalBet, will also be putting the match front and center when the rematch is officially announced.