Bitcoin gamblers are always about their bottom line. Hitting the big jackpot is a thrill, but what is really great about it for gamblers is that they managed to win big. They are not always on the hunt for big win though. The odds make it difficult to happen. This is why most gamblers opt to go for the small but frequent win approach.
Coincidentally, this is exactly how market traders operate. Trading in stocks, bonds, and securities is all about ensuring a constant stream of safe profit, though there is still an element of risk is involved. This is why a lot of Bitcoin gamblers would find it as exciting as playing at their favorite gaming site. However, it can be difficult to enter into market trading with its complicated rules and differing options. Fortunately, there are Bitcoin binary options to help ease the way for those interested in starting investing.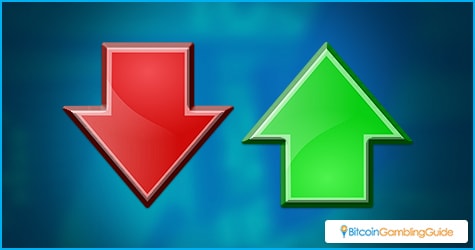 Binary options basics
To understand why Bitcoin binary options are the ideal first step for a Bitcoin gambler to start his trading career, people need to understand some background about it. Binary options are a type of investment like stocks or bonds. People buy options and they get a fixed amount after a certain time frame or they get nothing at all. The idea behind it is that traders are trying to predict whether an asset's prices will rise or fall within a certain period of time. If the guess is correct, a trader can profit. The wrong prediction results mean that the trader suffers a loss.
Binary options are a bit more complicated than that simple explanation though. First, assets can range from a variety of commodities. They can be precious metals to foreign currencies. Second, when buying binary options, traders buy at set prices, whether it is an option that an asset's price goes up or down. Thirdly, options have a maturity time. This can range from a few seconds to several days.
Overall, binary options are the simplest trading option available out there because they have laid everything out. All that a prospective trader needs to do us pick and choose what options to buy and wait for them to mature.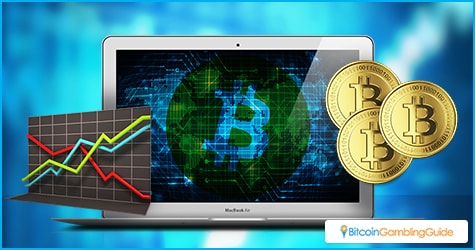 Trading with Bitcoin
Bitcoin binary options trading is basically buying binary options with bitcoins. There are several advantages to using bitcoins for binary option trades. First, it is currently the best way for Bitcoin gamblers to break into market trading. With Bitcoin, buying binary options is easy, unlike when people stocks and other trading options.
Second, buying binary options with Bitcoin is a lot less expensive than other online options. There are no large online fees to make it unprofitable to trade. Finally, Bitcoin is a highly volatile currency and can increase value greatly even while being traded.
Overall, Bitcoin gamblers who want to go beyond their normal risk-taking and start investing should seriously consider starting with Bitcoin binary options.