Gambling legalization is always a tough project. It is even more so in the US. It has become a bit easier nowadays but there are still some difficulties. A good example of this is how hard it is for legislators to legalize online poker in California.
In the past eight years, there have been 10 bills to allow for legalized online poker in the state. The latest attempt, Assemblyman Adam Gray's AB 2863, has ended up dead while it was being discussed by the State Assembly last Wednesday.
Early success
The death of the bill was a surprise to everyone considering its early success. First introduced early this year, AB 2863 managed to get enough support by its added compromise with pari-mutuel betting facilities, namely the state's racetracks.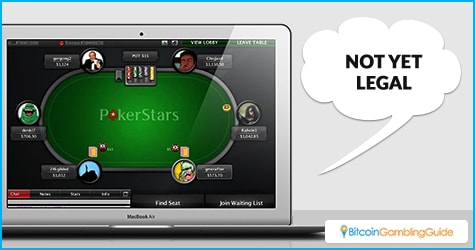 The Native American tribes that control much of the gambling in the state wanted them not to be included in any online poker activities. The bill left them out but in exchange for being excluded, they will receive as much as $60 million per year from online poker revenues generated by the industry.
With solid support from both the tribes and race tracks, the bill managed to get past the California Assembly Appropriations Committee to move on to the State Assembly. This early success was very encouraging as the bill managed to gather a coalition willing to back it through the state legislature.
Down in flames
After the committee vote and the move to the State Assembly was when the trouble started. One of the key amendments made to the bill was a provision that stopped PokerStars, a major online poker brand, to operate in California for five years. This resulted in an another coalition of tribes and casino operators that included the Morongo Band of Mission Indians, the San Manuel Band of Mission Indians, Commerce Casino, and Hawaiian Gardens Casino who planned to partner with PokerStars to oppose the bill.
The wrangling between those who supported and opposed the bill led to a stalemate, with both sides refusing to budge from their position. Because of this situation, the bill could not garner support from two-thirds of the state assembly. The result was that the bill was not put up for a vote in the final legislative session of the year.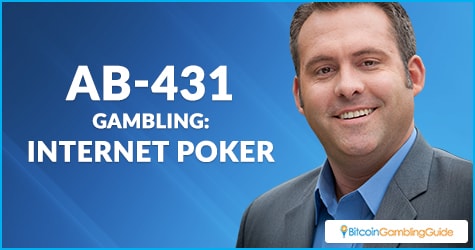 Adam Gray, the bill's author, would not comment on this turn of events. He did stress the importance of the bill in a statement last week:
"We can continue to endure the status quo, where Internet gambling goes unregulated, untaxed and where no consumer protections exist, or we can try to bring some sense of order to the entire gambling industry in the state."
However, considering the very profitable online poker industry, many experts are thinking that another attempt will be made. It will not be this year, though. California online poker players can still play, but they will be limited to Bitcoin poker rooms for their poker fix.