Bitcoin went through a good half of February and March floating above $1000. This is an incredible achievement despite the suspension of Bitcoin exchanges to withdraw the digital currency and the denial of the Winklevoss ETF.
Regular Bitcoin players now have a good reason to keep wagering the cryptocurrency. With the Bitcoin price above $1,000, any small amount of Bitcoin is sure to be significantly valuable.
Bitcoin value
The popular cryptocurrency broke its record high in February despite a massive drop in January. The drop is due to rumors of stricter regulations from the People's Bank of China. Regardless, Bitcoin's value climbed back up to its previous value in February until it got past the $1,180 mark. In February and March, the price has continued to climb until it met with some resistance toward the $1,300 mark.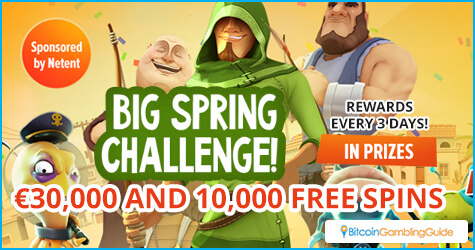 Bitcoin did experience a couple of noticeable drops during this time. One of which was during the first half of February when Bitcoin exchanges in China suspended Bitcoin withdrawals. The other drop occurred recently when the SEC did not pass the Winklevoss Bitcoin ETF.
Despite the two events that brought the value of Bitcoin down, the cryptocurrency quickly regained its footing and continued to climb higher. The biggest drop of the two was with the Winklevoss ETF. However, the Bitcoin value did not drop below the $1,100 mark.
Bitcoin's bullish performance can be attributed to political and social reasons. One of which is the slow devaluation of the Chinese yuan and the economic problems that are occurring in countries like Venezuela. People living in these areas are using Bitcoin as a financial lifeboat. As long as these problems still persist, the demand for Bitcoin will keep increasing.
Winning more Bitcoin
With Bitcoin prices staying above $1,000 and continuing to breach the $1,300 mark, this is a good time to get any jackpot or big payout from a Bitcoin casino. Two years ago, these jackpots usually amount to around $100,000 or anywhere less than $1 million. Today, many of the prize pools are reaching more than $10 million.
One good example is BetChain Casino's progressive jackpot. At the time of writing, it is more than 8967 BTC. If the Bitcoin value is at $1,200, the total value of the jackpot is more than $10.7 million.
Even the smallest jackpot has a very big value such as FortuneJack's dice game. The total jackpot is currently at 16 BTC. Players can stake about 0.000001 BTC to get 20 percent of it or 0.01 BTC to win 80 percent of the jackpot.
Players will also have a good reason to participate in casino tournaments such as the Big Spring Challenge at Playamo. The top 25 players will receive a fiat prize amount. Winners can turn this into Bitcoin to further increase the value of the prize as the Bitcoin prize continues to rise.