Super Bowl LI is happening this Sunday and betting on the match is a popular activity among bettors.  However, there are some players who may be new to Bitcoin sports betting, while beginners are yet to be familiar with the basics of American football betting.
By knowing the various betting options and odds available, new players can choose a bet that they think will have a good chance of winning payouts from Super Bowl LI. These wagers are simple to understand once a bettor knows how it works.
Knowing the moneyline bet
Some bettors, who have yet to make a sports wager, are likely to think that the two main bets will pick who will win a match. But there are several available bets in American football betting. The most common ones are moneyline and point spread.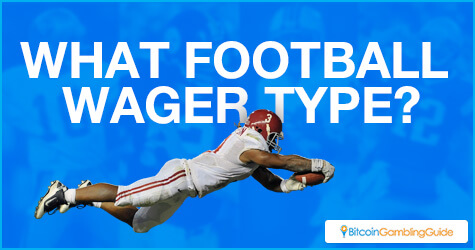 Moneyline bet is the most basic type of wager in an NHL match. Moneyline bets revolve around a $100 bet, a favored team, and an underdog team. Favored teams will have a minus symbol next to their odds while the underdog has a plus symbol.
A good way to illustrate how these bet works is to use Nitrogen Sports odds for this Sunday. New England Patriots have -150 odds which make them the favored team. The Falcons, on the other hand, has+135 odds. If someone bets on the Patriots, he needs to wager $150 dollars. A bettor stakes $100 only if he makes a bet on the Falcons.
If a bet on the Patriots wins, bettors receive $100. A bettor will receive $135 should the Falcons win. The reason a bettor needs to stake more on the favored team is due to the Patriots slightly higher chance of winning this Sunday.
More American football betting options
The other common betting options for Super Bowl and in American football matches in general is the point spread or handicap bet. The spread or line is the gap between the two teams' scores after a certain period of the game or the match itself. This bet is often shown as a single or double digit number in most sportsbooks. Both sides will show the same number. The favored team will have a plus sign next to the number while the underdog will have a minus.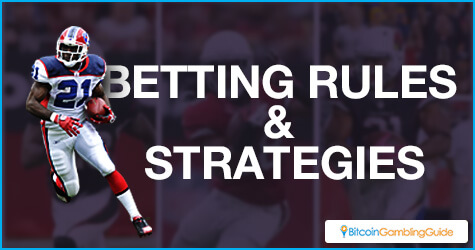 In most Bitcoin sportsbook sites like Powerbet.io, the point spread for this Sunday is 3. In order to win a bet on the favored team, which has a +3, the patriots need to have a score more than the Falcons in order to have a spread of more than 3. If the point gap is less than three, a player who wagers on the Flacons wins his bet.
Prop bets or side bets are straightforward than the moneyline or point spread wagers. Bettors simply choose one of the outcomes of the match in the sportsbook. One example on Directbet is the Super Bowl MVP wager where bettors choose who they think will get the award for Sunday's match.