It is not quite there yet.
SwCPoker struggles to reclaim the top spot its predecessor once enjoyed, and it seems that the Bitcoin poker 2.0 Bryan Micon launched early this year is being slowed down by the extra baggage on its shoulders.
Bearing the software upgrades and improved features designed for Seals with Clubs, SwCPoker suited up as the replacement for the largest Bitcoin-only poker site after it was shut down due to security and legal matters.
Unfortunately, it still fails to generate much fanfare two months since its debut if the latest player traffic is to be considered.
According to reports, the Bitcoin poker room is yet to top its highest average number of 32 cash players, especially last week when its player traffic had dropped by almost 50 percent. With Seals with Clubs  registering an average of 100 players per week, creating a new record for SwCPoker proved to be more challenging than what was expected.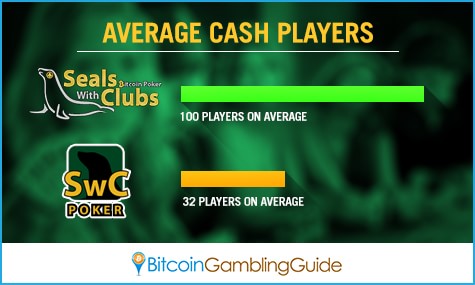 Legal issues may affect its performance
It can be recalled that Micon's Nevada home was raided in February by the authorities and had the computer hardware seized, but no arrest took place. This inevitably forced the chairman to simply end the operations of the poker site and let its players withdraw their remaining balance.
This incident resulted in the launch of the new Bitcoin poker site, which Micon now operates in Antigua. However, he was recently charged with Class B felony by Nevada Attorney General Adam Paul Laxalt for operating in the state an online gambling site without acquiring the necessary license for legal purposes. Losing the lawsuit will cause him up to ten years in prison and a hefty sum of $50,000 fines.
With such drama unfolding in the eyes of Bitcoin poker players, it could be considered a factor behind the humble performance of SwCPoker. A seven-day average of 18 cash players should definitely serve as a wake-up call for the management behind the site if they wish to at least recreate the glory days of Seals with Clubs.
Bitcoin poker market not at a loss
Despite the low turnout for the SwCPoker Bitcoin poker site, the entire market should not be bothered, especially with the increasing number of online poker rooms catering to Bitcoin and cryptocurrency players in general.
Nearing its official launch, GetLuckyPoker emerges as one of the top choices players can experience a new kind of online poker betting. Headed by the three-time WSOP winner Michael "The Grinder" Mizrachi, this Bitcoin poker site promises to serve much improved services for the cryptocurrency market.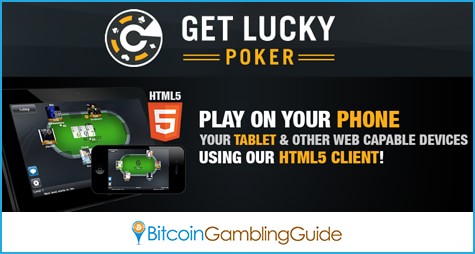 Also on the list is the newly released BurnTurn Poker, which aims to give online poker a complete facelift by adding new features highly uncommon on a typical gambling site.
Meanwhile, players can get their hands on larger jackpot prizes when they join the GTD tournaments hosted on Americas Cardroom.
With more Bitcoin poker rooms in the drawing board or in beta testing phase, the market certainly has several ways to stay on top of its game. This, however, highlights the fact that Micon's Bitcoin poker 2.0 has more competition at hand, which may ring the alarm given that the SwCPoker player traffic has not reached favorable figures as of late.