With Bitcoin now passing the $700 price point, a lot of people are wondering how far it will go and how it will affect the economy that Bitcoin has become the backbone of. With Bitcoin's popularity as a transaction medium for online purchases, it is now a billion dollar industry. Even what seems positive can have far-reaching effects.
The price rise started at the end of May with prices just above $530. Since then, Bitcoin prices have had an upward trajectory, with the occasional stumble downwards. A lot of people were thinking it would stop when it passed the $550 mark. When the $600 point was breached, that was when people knew that something was up. This week continues the unabated rise of the cryptocurrency.
The price rise
A lot of experts have speculated about why the price is rising. One of these is the upcoming Bitcoin halving. Supply and demand dictates the price of goods and with Bitcoin supplies decreasing in the future, people have done the math.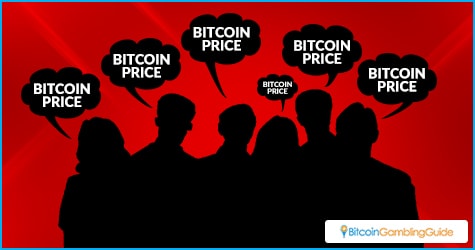 Samson Mow, COO of BTCC, predicted this and was quoted, saying:
"I think the halving will see prices going up. Because right now every day there's 3,600 coins being mined, and the fact that the price holds stable means that people are buying those coins. If no one is buying those coins then it's going to be flooding the market. But because the price is holding stable and increasing over time it means there is more demand than there is supply. And the supply is going to get cut in half."
The drop of the Chinese yuan is also influential. Daniel Masters, a former commodities trader who runs Jersey-based Bitcoin hedge fund Global Advisors has this to say in a report why the Chinese are putting their money in Bitcoin:
"If you're a Chinese investor … you're looking at two things: you want to buy something that has momentum, and you want to buy something that in the current environment in China, with a devaluing currency, a shaky stock market, a very shaky real estate market and a very weak credit market, is truly uncorrelated,"
Quite a few investors are betting this rise will continue. Some people are not as optimistic. Derivatives trading platform Magnr founder Joe Lee has mentioned that:
"It is very critical for investors to know that markets are always following cycles and regardless of the kind of asset, if a price rises too quickly, the safe notion is that a correction will take place in the short term."
Knock-on effect
Increased Bitcoin prices have several effects. For example, Bitcoin gamblers are going to love the soaring value of their bitcoins, even while doing nothing. Imagine gaining $200 over the week by just waiting. Additionally, bonuses will start to be more effective. Bitcoin exchanges are sure to be doing brisk business as people cash in their stash or buy more bitcoins as investment.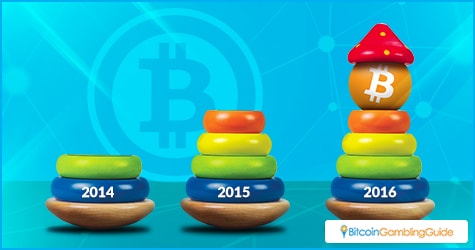 It also affects mining. Higher prices can encourage miners to keep on processing blockchains. Marco Streng, CEO of mining company Genesis Group, was quoted as saying the rising price causes positive feedback loop and has this to say:
"The price of bitcoin influences miner activities and miners influence the price. It's both ways. If the price rises miners need to sell less of their mined returns in order to cover their operating costs. In consequence of this, there is less BTC sold per day by miners which reduces the sell pressure, and therefore gives the price room to rise."
Overall, the Bitcoin industry is running hot and it will be interesting to see how it goes from here.