Tarzan fans will be getting a treat this December. Microgaming has announced that their long-awaited Tarzan online slot game will be arriving next month. The game was developed in partnership with Edgar Rice Burroughs, Inc. and looks to be an interesting offering to those who want a fresh slot gaming experience.
Great December offering
The game is an interesting offering game-wise. Boasting five reels and 40 pay lines, the Tarzan online slot is an excellent tribute to the King of Adventure Writing. Developed for use on both desktop and mobile devices, the will keep players enjoying the game wherever they go.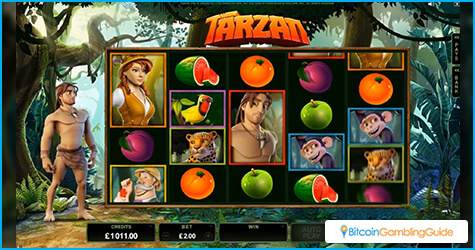 Tarzan fans will just love the fact that all the game's symbols are taken from the classic property. Instead of the traditional suits and numbers, players will get to enjoy jungle fruits and important characters from the property. This includes characters such as Jane, Archimedes, a leopard and a chimp. There are also additional symbols available, representing wild and scatter bonuses.
Tarzan online slot also offers some very generous bonuses. The base part of it is the Wheel of Fortune, which Tarzan players can trigger by hitting three scatter symbols. Once the Wheel is triggered, a giant wheel with four different prizes appears. Tarzan himself will be spinning the wheel to determine the prize, which can range from simple free spins to bonuses.
This is just the beginning though. There are several multipliers available, ranging from 3x to 18x. Another bonus to expect is the Pick-a-Potamus Bonus feature. Players get a chance pick among hippos that have a prize hidden in them. Tarzan online slot's Free Spins feature is also available, giving players up to 12 free spins if they get three scatter symbols mixed up.
Microgaming fans will enjoy this newest product. Expect to see this online game to start popping up in various casinos this December. Making things better is the fact that several Bitcoin casinos already offer offers Microgaming games through Quickfire. Tarzan online slot will join the thousands of Bitcoin slots today and can be expected in top casinos like BitCasino.io.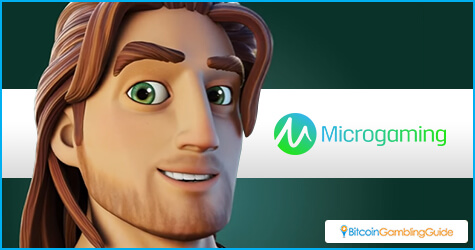 Microgaming's best
Roger Raatgever, CEO of Microgaming was quite pleased with the deal when the new Tarzan slot was announced last July:
"Tarzan is recognised the world over, so we're excited to be launching a slot hosted by this timeless character. Our highly talented games team relish working with a new brand, to build a game that celebrates and embraces it. Having seen the game in prototype, I can honestly say the online slot will not disappoint Tarzan fans; operators and their players can look forward to the game's release this winter."
In response to this enthusiasm for the game, Microgaming has decided to show off its achievements. Tarzan slot's polish is immediate the moment a player first sees it. The graphics are in the cartooning mode and are distinctly set apart. With 3D graphics and excellent gameplay, players will love this slot game as it brings the story of Tarzan to life.