Telegram will have a new feature that lets people play classic casino games on the social messaging app. The revolutionary Telegram casino is looking to tap into the social messaging market that no other company has tried before.
Telegram is a messaging app for both desktop and mobile devices. It shares some similarities with other popular apps like Whatsapp. The casino aspect of the app has some benefits that make it better than its traditional online casino counterparts.
What is Telegram Casino?
Messenger apps became a trending messaging service in 2016. A lot of people used it last year more than they did SMS or email. It would make sense to add another form of interactivity with a messenger app to get people engaged. Telegram is the first to implement an actual casino game to its app. This is thanks to the messenger app's support of programmable chat bots.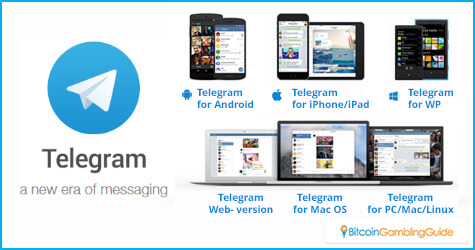 Chat bots came around in 2016. These little programs perform a number of functions. This includes answering a person's questions if it is able to. Chat bots are already part of the app and do not require anyone to download or install them. Facebook and Telegram are the first two companies to include chat bot features in its messenger app at the start of 2016.
Telegram casino runs on a software provider's gambling bots. These bots connect players to the online casino platform where the actual game takes place. The bot will display symbols and text in a way that seems like a player is looking into an actual game.
Gambling chat bot is also responsible for taking the player's command to perform the basic actions of the game. A player might type 'spin' and the amount he wants to bet in order to activate a slot machine. There are certain chat bots that give a player a simple interface that allows him to tap on the action he wants to perform instead of typing it in the chat field.
In fact, 1xBit already offers this service, where players can place bets through Telegram.
What are the benefits of gambling on Telegram?
One of the biggest benefits of the Telegram casino is anonymity. The app will not save a player's or a bot's message as well as subscriptions to any channels. Players do not have to worry about compromising their personal info in order to make wagers on the messenger app.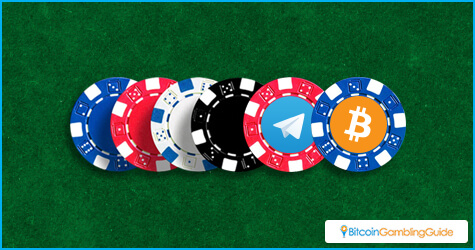 Another benefit of the casino is accessibility to players around the world. One of the main issues of online casinos in certain territories is restrictions. Not all governments allow local players to bet on gambling sites. The messenger app can become the bridge to any players. With the additional function of using Bitcoin to make any bets, it is no possible to play traditional casino games online and engage in Bitcoin gambling. Because Telegram is mobile, anyone can enter the casino at any time of day and at any location that has internet connection.