The constant price downfall of Bitcoin is keeping Bitcoin entrepreneurs and marketers in an agitated state. Seeing the once strong Bitcoin value diminish by the minute, it is clear that these cryptocurrency tycoons and investors are wary of their soon-to-be 'unpleasant' financial future.
During Bitcoin's introductory phase, users were astonished by the possibilities that this cryptocurrency may bring. After all, its price peaked at $1,200, painting the idea that early users are to be instant millionaires.
However, as Bitcoin continues to fully penetrate the mainstream market, its price value persistently falls behind, even settling at around $200. This detrimental price fall certainly kept users questioning about what the future holds for Bitcoin and its users.
Although this price-decreasing trend may seem extremely discouraging, the users should realize that this price volatility holds the vital truth about Bitcoin's inevitable success.
Users take Bitcoin price instability the wrong way
In general, the word 'instability' gives the essence of discouragement and negativity, and is also regularly associated with Bitcoin value. Therefore, Bitcoin users are always shrouded with paranoia, thinking that eventually, the cryptocoins they hold will suddenly lose its value forever.
Bitcoin volatility, however, holds a bigger, more positive picture of its future.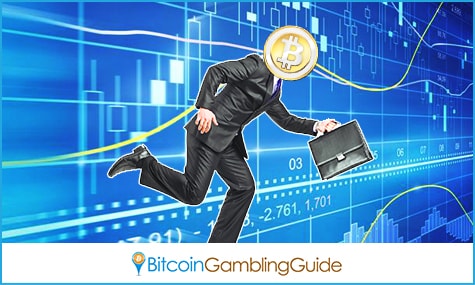 According to an online editorial, users have been interpreting the Bitcoin price chart the wrong way all this time. In reality, this constant price drop is a sign that Bitcoin is now settling to its true value.
The report stated:
"But the critics have misread what the charts are saying. All they see is a long downtrend. It buttresses their belief that Bitcoin has no value and that its demise is inevitable. But these critics miss several key points. The truth is, now that it's post-bubble, Bitcoin is finally finding its true value…"
Moreover, the report gave a fundamental breakdown of the points that kept critics on reading Bitcoin price volatility the wrong way.
Bitcoin's behavior heads toward positive light
As per the online article, the Bitcoin trend was first compared to the infamous Dutch Tulip Bulb mania that took place from 1634 to 1637. In the past, these tulips have garnered an astounding value that even soared up to about 1,500 percent within a few months only.
Unfortunately, its value received a substantial demise, leaving the prices of these tulips down to 99 percent. The gist of this comparison is to show that Bitcoin is just like these tulips—overhyped products that will soon face its inevitable collapse.
However, Bitcoin critics have brought up the wrong contender to Bitcoin price behavior. After all, these tulips are nothing more than just beautiful flowers. This is certainly in contrast with Bitcoin having value and worth.
The report emphasized that the better way to interpret and understand Bitcoin price trend is by comparing it to the US housing price bubble.
The prices of US houses peaked from 1992 to 2006. However, in 2005, the prices started to disintegrate, settling down to the long-term price trend—its true value.
Knowing that Bitcoin has the indispensable value similar to housing in America, this comparison explains better the truth behind the cryptocurrency's unpredictable price behavior—that regardless of its constant price boost and fall, Bitcoin's value will eventually head toward its final verdict.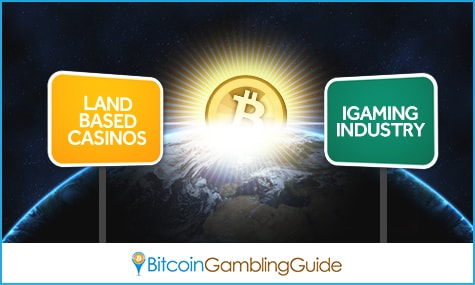 Bitcoin gambling treks the same road
One of the revered districts in Bitcoin ecosystem is the Bitcoin gambling industry. Apart from playing a vital factor to the ecosystem's growth, gambling vis-à-vis Bitcoin price volatility is also a proof that Bitcoin is heading toward the right path.
One essential fact to prove Bitcoin's continual acceptance is the growing presence of Bitcoin in land-based casinos. This is further supported by Mike Tyson's Bitcoin ATM that allows bettors to instantly exchange their fiat currencies for Bitcoin.
Moreover, fiat-powered online casinos are gradually embracing Bitcoin technology to further amplify the current services they offer. This also serves as a sign of great progress for cryptocurrency since fiat and Bitcoin are in a fierce competition in the past.
Given the positive side of Bitcoin's volatility and its status in mainstream society, it is still clear that Bitcoin will eventually find its way through its current predicaments and will finally settle down to its designated place on the market. Clearly, the maturation of Bitcoin is inevitable.