More people may be aware of the new phenomenon called the cryptocurrency but not really understand what one is, how it works, and what kind of future it has. Hopefully this will give everyone answers to all these questions.
Essentially, a cryptocurrency is a digital and virtual method of payment that is not linked to any one country's currency. The best known and most widely used of these is Bitcoin. This was first invented back in 2008 by an anonymous computer programmer in Japan who worked under the alias of Satoshi Nakamoto. The idea was to devise a new kind of currency that freed transactions from the involvement with banks and credit card companies and let two parties carry out a direct transaction with each other.

Understanding Bitcoin
From the day it was launched, its one key weak point has been very evident–namely its volatility, which can be triggered by relatively minor events. An example of this came when the US Department of Homeland Security moved to outlaw payments between the company called Dwolla and the largest Bitcoin exchange then called Mt.Gox. In a very short space of time, the value fell by a massive 75 percent. However, it did gradually begin to regain its value.
Bitcoin transactions work just like any other with a buyer using them to buy goods and services and many believe the positives outweigh the negatives. For example, as it is a direct transaction, no intermediary takes a cut.  Since all transactions are recorded in an online system called the "blockchain," it makes it exceptionally secure.
Although it does have the drawback that it is a system that is more geared towards handling just a few transactions at a time. Increasing its capacity will be one of the key challenges if the Bitcoin is to achieve more widespread use.
Future of Bitcoin and cryptocurrencies
Generally, the future of Bitcoin does seem to be very bright indeed. Even though there have been a number of gloomy predictions by several economists, many others are hopeful that its use will become far more widespread and its value will find itself on an upward trajectory too.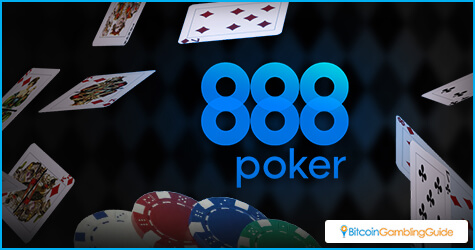 For this to happen, however, there is going to have to be far wider acceptance of it as a currency. But signs here are positive too as more and more businesses are beginning to welcome, with Bitcoin now able to be used in a variety of land based and online shops, as well as for Bitcoin poker and other online gaming tournaments, including those of 888poker.
The plan to only issue a finite number of bitcoins is also expected to ensure that the currency's value will steadily increase. Although many also think that as it becomes more widespread, government intervention and regulation will come into play, especially if it starts to affect stock and currency markets.
But in a global environment where even minor events can have serious consequences for exchange rates, there's no denying that it may well fare better than the pound, dollar, or euro long into the future.