A war against the system has finally begun, and there is no stopping Cody Wilson from destroying the organization that forwards Bitcoin mainstream—the Bitcoin Foundation.
Reports surfaced online on what could be the latest drama to unfold involving the said foundation, which in the past months saw a series of resignations, including Jon Matonis' a few days back.
Now, Wilson, described as a 26-year-old crypto-anarchist, is threatening to break up the foundation once he becomes part of the board, stating: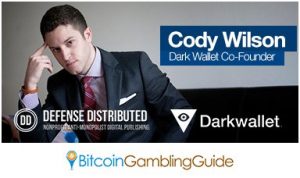 "I will run on a platform of the complete dissolution of the Bitcoin Foundation and will begin and end every single one of my public statements with that message."
Wilson, who is a co-founder of Dark Wallet and the director of Defense Distributed, believes that the economy of Bitcoin and cryptocurrencies in general must remain unregulated and decentralized. The Bitcoin Foundation, however, pushes for the mainstream use of the digital currency, exposing it to centralization and regulations.
His plan to achieve this goal, however, will be challenging but not impossible.
By January 2015, two board seats will be available for nominations since Jon Matonis and Gavin Andresen's terms will already end. However, as per the rules stated in the foundation's website, only the incumbent members have the power to nominate and vote for the candidates, thereby giving Wilson's dream a slim chance.
Whether or not he will succeed in his mission is something the Bitcoin community will closely watch, especially during a disapproving relationship between the foundation and the community.
While the objective of the foundation to bring Bitcoin use into the mainstream is logical, Wilson's desire for an unregulated, decentralized Bitcoin economy also rings advantageous for the cryptocurrency and the industries supporting it.
The Bitcoin gambling market, for instance, will largely benefit from a wider adoption since this will give Bitcoin casino operators more room for services and bettors with vast options to meet their online gambling needs. However, this entails that the services will be subject to regulations that may be too imposing or strict.
On the other hand, the lack of regulations in the market may encourage scammers and hackers to continue their ill-motived deeds, resulting in numerous cases of lost and stolen bitcoins from players and operators.
Although both Wilson and the Bitcoin Foundation are fighting for a cause, the question is: which of the two will benefit the Bitcoin gambling market, especially amid the Bitcoin Foundation fiasco?