Tonybet is a leading online game company with UK, Danish, Estonian and Lithuanian gaming licenses. Launched in 2009 by Antanas "Tony G" Gauga, the online site has made a good name for itself. With a well-known poker player and politician at its helm, Tonybet's continued progress is expected.
Tonybet's gaming portfolio include several popular products, such as live and pre-match sports betting, live casino, and slot gaming services. These are all provided by the biggest online casino developers out there like Microgaming and NetEnt. Tony G has always been on the lookout for ways to improve his product and he wants TonyBet to be one of the best out there.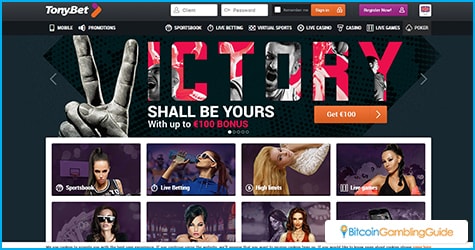 Accepting Bitcoin
This is why Tony G has decided to open up TonyBet to Bitcoin. As a Member of European Parliament (MEP), he recently made a lot of noise about Bitcoin.
While he was speaking at the Internal Market and Consumer Protection (IMCO) Committee Meeting, Tony talked about why he thought that that virtual currencies were the 'perfect example of innovation,' and that their use was a 'huge leap forward', and a 'huge opportunity' for the world. This is why he urged his fellow politicians to purchase Bitcoins themselves so that they may know more about it.
As a fervent supporter of digital currencies, Tony is putting his money where his mouth is and only a few months after his stirring speech has decided to put his words into action. He has just opened up Tonybet to Bitcoin via payment processing. The company has partnered with the UK & Lithuanian based SpectroCoin e-wallet to do the heavy lifting.
SpectroCoin will move Bitcoin on and off the site, while Tonybet will automatically convert it to fiat currency for use. SpectroCoin handles virtual currency in over 25 countries across Europe and Central Asia and can be trusted to do the job properly, while Tonybet has developed an excellent reputation of delivering top-notch services.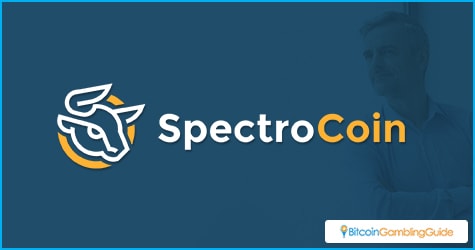 The Bitcoin benefits
There was an immediate change when Bitcoin was adopted by Tonybet. Tonybet spokesman Warren Lush has this to say about it:
"With the introduction of Bitcoin deposits we saw a dramatic increase in recreational punters and poker players, especially from the Asian countries who have been struggling to transfer their funds before."
That is not all. Another advantage of using Bitcoin for online gaming is that users can benefit from fluctuating Bitcoin prices. Smart players can speculate through the exchange rates and earn extra. With SpectroCoin's assistance, all withdrawals and deposits are nearly instantaneous, which is useful in the lightning-quick market. This means that speculation on Bitcoin prices is a good method to earn money.
Besides these two advantages, accepting Bitcoins opens up Tonybet to players who only play with digital currencies. This gives the online gaming company a new market to enter. Overall, Tonybet's decision to accept Bitcoin is a net positive for the company.