eSports are becoming a powerful force in the entertainment industry. This can be traced to the increasing importance of the Internet and the popularity of video games. Most people have played one or two video games in their time and have enjoyed the experience.
With eSports, this game playing is honed to the finest point. Players compete with each other and this can be exciting for both spectators and participants. The biggest and best sports events usually have an audience from all over the world, watching thanks to streaming.
Just like any sport, betting on it has become a familiar sight. Although traditional sports betting is the main method, betting on Bitcoin eSports is also becoming popular. There are several sportsbooks out there that accept wagers on eSports and also accept Bitcoin. Here are the top five sportsbooks for Bitcoin eSports that potential bettors can choose from.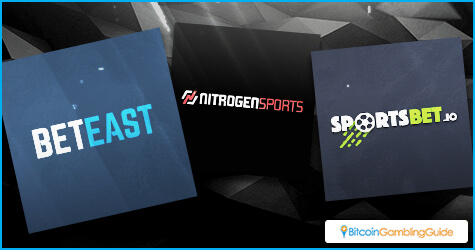 Nitrogen Sports
Nitrogen Sports is a well-known name among players into eSports betting with Bitcoin. With its wide selection and easy-to-use interface, a lot of people like to wager here. It helps that people do not even have to sign up for an account. They are immediately given one when they drop by. Potential bettors only need a Bitcoin address to start wagering. As for eSports, the sportsbook covers the popular CounterStrike: Global Offensive (CS:GO) and StarCraft franchise. It also handles two multiplayer online battle arenas (MOBA): League of Legends and Dota 2. However, its biggest features are the Hearthstone and Overwatch games.
BetEast.eu
BetEast.eu is not a newcomer to the sports betting realm, but it offers competitive features. As the European branch of the popular BetEast brand, it only opened its doors this year. It did enter the market with a bang as BetEast sponsored Swansea City's football club for the EPL. For eSports betting, the site has the popular Hearthstone as part of its options. Besides this, there are two popular MOBAs: League of Legends and Dota 2. First-person shooter games Overwatch and CS:GO are also part of the mix. Starcraft is also included in the betting options. Finally, there is the unique addition of the VainGlory MOBA to the mix.
Sportsbet.io
Despite a strong presence, Sportsbet.io opened its doors only this year. It wowed the betting populace with its coverage of the UEFA league and impressed a lot of people. For eSports betting, it does lag behind the other sites here. It only offers CS:GO, Dota 2, and League of Legends.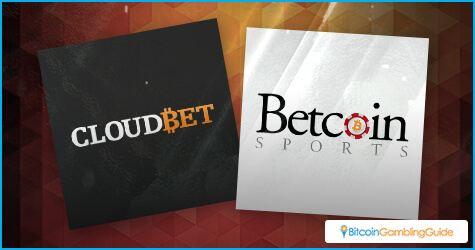 Betcoin.ag Sports
Betcoin.ag is a popular Bitcoin and Litecoin gambling site that offers casino gambling and more. As part of its services, it has a sportsbook section. Though it is not the main section of the site, it does offer a wide selection. It actually equals BetEast in the eSports betting options offered. Bettors can wager on Hearthstone, League of Legends, Dota 2, Overwatch, CS:GO, Starcraft, and VainGlory.
Cloudbet
Cloudbet is another gambling site that offers more than sports betting. However, the difference is that the site is primarily a sportsbook so people can notice the emphasis on it. The problem is that it focuses more on conventional sports. It only offers four eSports betting options: CS:GO, Dota 2, Hearthstone, and Overwatch.