Thanks to Bitcoin, players from all over the world are able to place bets quickly and easily. One of the main effects of this is the rise of live betting. In the past, due to how slow the transactions were, betting while a game was in progress was impossible. With Bitcoin, people can bet in just a few minutes and have it credited.
Besides the speed of the transaction, Bitcoin also ensures security for the user. One of the worries of many sports bettors is the chance that their account would be hacked. The blockchain protocol increases security by not requesting for additional information. It has made Bitcoin sports betting a better experience overall.
Not all sportsbooks are made equal, though. For sports bettors who want the best sports betting experience, here are some of the top Bitcoin sportsbooks on the market.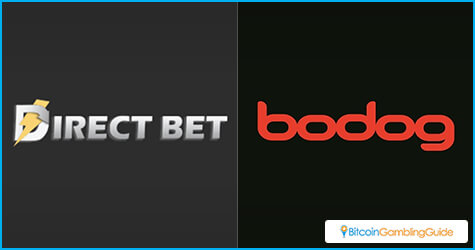 Bodog
One of the most well-known sportsbooks in North America, Bodog usually accepts Canadian bettors. However, thanks to Bitcoin, people from other countries will be able to bet there. The site has been improved quite a bit from its original form.
With Bodog offering poker, casino, and sports betting options, the site has been divided into various sections. For sports betting, the site has a comprehensive coverage of events ranging from tennis to volleyball. If there is a sporting event going on, then bettors can probably wager at Bodog. There are even exotic bets available that go beyond sports. Combined with the site's generous promos, players will be sure to have a grand time.
DirectBet.Eu
DirectBet is another sports betting site that has benefited a lot from Bitcoin. The site is accepting of a wide range of cryptocurrencies that includes Ethereum. The site features more than sports betting, though. It also features table games like poker and blackjack. The site also allows players to start betting without making an actual account or depositing anything. They will need to make a deposit if they want to win, but that can come later.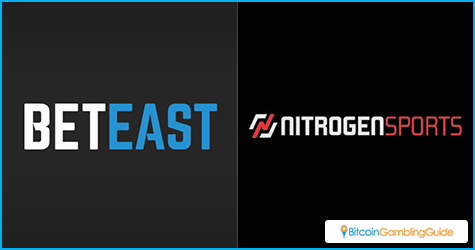 BetEast.eu
BetEast.eu is a newly-launched sportsbook, but it has managed to impress already. It is actually an expansion of the BetEast brand into the European market and it uses the UltraPlay sportsbook platform. Accessible via desktop and mobile, it offers very competitive odds for those who want to wager on current sporting events, with live and pre-match betting available. The site has a license from the UK Gambling Commission and the Isle of Man Gambling Supervision Commission.
Nitrogen Sports
One of the top Bitcoin sportsbooks out there, Nitrogen Sports has proven itself the leader in the market, especially now that Nitrogen Sports also focuses on eSports. With an innovative and responsive platform, the site makes it so that players have an easy time when placing their bets. All the information that they need for betting is accessible with just a click. This includes past betting history, current bets, and Bitcoin amount status. The site offers the standard money line bets while also providing live betting.